⏩The Supreme Court copyright case with vast implications for the internet's future
Welcome back to FORWARD, a 5 minute newsletter with fresh takes on the legal news you need to start your day. Curated by friends at Lawtrades—a marketplace for GC's to hire flexible lawyers for one-time projects or on-going engagements.
---
This week: A copyright battle between Google and Oracle reaches far beyond the two companies, and a Congress subcommittee goes nuclear on the biggest tech companies. Plus: lawyerly tips on email sign offs.  
For the last decade, Oracle has challenged Google for using a variation of Java code (Java was owned by Oracle) for Android. The Supreme Court heard arguments last week, and its decision could determine whether code will remain free and shareable among developers.
For Oracle this is about money: Oracle sued because it believes Google's Java-rooted code entitles it to billions of dollars.

But the implications are far bigger: Many code languages are freely available on the internet, and new languages are often derived from past ones. To some extent, journalist Sarah Jeong explains, Silicon Valley has relied on "copy-paste" traditions, which generally make life easier not only for developers but for consumers who know nothing about code. "New languages are derived from the old; new libraries are built on existing ones; dependencies are stacked on top of each other like a game of Jenga that is about to end at any moment. And Google v. Oracle is a case that is happening at one of the lowest levels of an ongoing game of Jenga."    
The Justices' comments were as entertaining as they were informative
As The Verge notes, the Justices didn't give away many hints which way they wear leaning during the oral arguments. Instead, they and the attorneys were dishing out metaphors, comparing code to football and restaurant menus.  
The Verdict
So what did all the metaphor talk mean? We don't know for sure, but the case is being heard by an 8-person court. In the past, RBG was known for siding with rights holders in copyright cases. Her absence could mean a split court rather than a major decision. 
---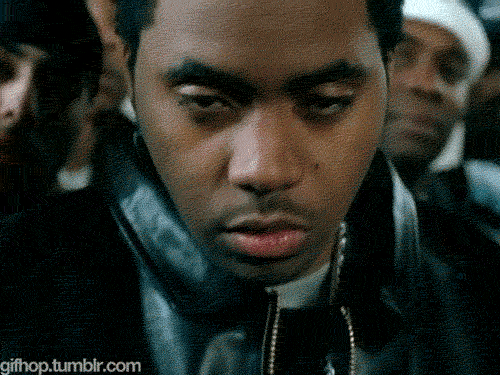 What do you call the Congressional equivalent of a diss track?
Basically, it's the report U.S. lawmakers just released about Facebook, Google, Amazon and Apple last week. The report provides the sternest reminder yet that Uncle Sam wants drastic change at highest levels of tech. 
The House spent 16 months on the report: And the members of Congress concluded that the Tech Big Four had turned into "the kinds of monopolies we last saw in the era of oil barons and railroad tycoons," accusing them of dictating prices and rules for things like search, publishing and social networking. 

Congress brought out the B-word, too: As in, breakup. They recommended breaking up the companies and amending antitrust law so it could actually get done. 

Did Congress get carried away?: Shira Ovide, a well-known tech writer for The New York Times, found the uniform insistence that the companies engaged in monopolistic behavior to be "stunning." "It felt overdone," she wrote. "And there was little recognition of what the U.S. economy and people have gained from the success of these tech giants."      
The biggest caveat 
As with anything in Washington, this report was partisan. Only Democrats lent their names to it, although Republicans have grilled tech companies in Congressional hearings in recent months.
The Verdict
Republicans may not endorse the same recommendations as Democrats yet, but experts say they still agree that Apple and Amazon et. al. have grown too powerful and that change is necessary. The NYT argues that this report marks the most significant attempt to reform tech since an antitrust case against Microsoft in the 90s. 
---
Thx. TY. Thanks. Thanks! How are you supposed to sign off from a professional email? A few lawyers shared good pointers with ABA Journal. Here's a quick breakdown:
Are you asking for a favor? If so, go ahead and use "thank you" or "thanks." But there is a difference. The authors argue that "thank you" comes off as more earnest while "thanks" can come off either as more confident or cold, depending on the favor you're asking. For the most part, do not use "thanks in advance."
Consider your purpose: And that purpose, in almost every situation, should be to make the reader of your email feel good. 
Know how your recipient signs off on emails: This especially helps when you have a tough email to send. Using the same sign off they do likely gives the least risky chance of offending them.   
Check out the full article for examples of good and bad email sign off etiquette.
---
What else we're forwarding
Updates from Amy Coney Barrett's confirmation hearings: Senators are questioning Coney Barrett this week. Check out CNBC's coverage for easy updates.
The bar exam is hard, but try taking it while you're in labor: A Loyola Chicago grad started taking the bar exam this month. Minutes later, she went into labor -- and still finished the test! 
Judge says Apple can keep Fortnite out of its store: Apple and Epic, the maker of Fortnite, are headed to trial next year. In the meantime, Apple notched a victory when the judge presiding over the case ruled it doesn't have to let Epic's games back into the app store.
---
Till next week.
🧐 Raad