⏩ Why lawyers should follow the five-second rule
Welcome to FORWARD, a 4 minute newsletter with entertaining takes on the legal news you need to start your day.
Want our coveted Lawtrades Everyday Mask 😷 to keep 🦠 at bay? Reply back with your name and an address we can mail it to.
---
Build a resilient legal department during an economic downturn
⤵️
---
This week: Make a work decision in 5 seconds. Plus, massive legal challenges are arising concerning unemployment benefits, and a literary genre based around wolf-kink sex (seriously!) known as the Omegaverse could lead to a landmark ruling in copyright law.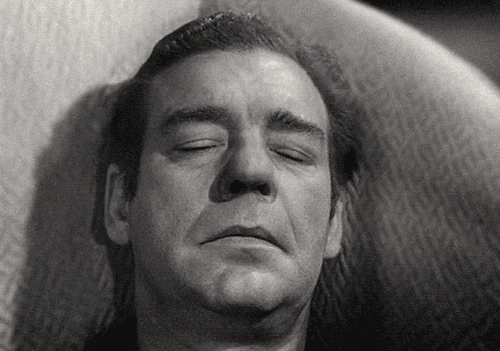 Getting back to work after Memorial Day, especially during a global pandemic, is not easy. But next time you're struggling to complete a task, think about The 5-Second Rule from the lawyer and legal analyst Mel Robbins. 
It's a simple countdown
Robbins recommends that every time you have an instinct that you need to do something to reach a goal -- whether it's making a tough phone call or starting to write a difficult memo -- you should start counting backwards. 5-4-3-2-1. Once you reach 1, it's time to act. 
The same advice applies for decision-making and choosing not to act in order to reach a goal.
"In those small 5 second moments," Robbins writes, "this wisdom bubbles up inside of you." 
It creates a moment
Rather than feeling like a mundane task, The 5-Second Rule turns the thing you're dreading into an opportunity to seize the moment. And you should take the first initial action needed to complete the task when the countdown ends. Waiting longer disrupts the momentum.    
Why this advice is particularly good for lawyers
As Matthew Schmidt writes at Above The Law, five seconds is an ideal time to make a decision without weighing down your brain with too much information. And lawyers need to be quick when making decisions. 
---
Potentially enough to revolutionize an outdated copyright act, according to The New York Times.
One of the most litigious places on earth isn't really a place: It's the Amazon fan-fiction category, where thousands of e-books are published about risque fantasy worlds. One of these worlds is the Omegaverse: Novels are based around mythical creatures -- vampires, werewolves etc. -- all engaged in sexual situations involving dominant alphas, submissive omegas and neutral betas.

And the authors are incredibly competitive: To develop and maintain followings in a crowded marketplace where every story is fairly similar, they're trying to use the law to their advantage. They have filed to trademark phrases like dragon slayer, dark, and cocky, relying on the Digital Millennium Copyright Act (DMCA). A popular Omegaverse author sued another author for using a similar storyline -- wolf-kink sex -- that is the common theme of all Omegaverse books. 

Even a frivolous filing has consequences: The authors filing trademarks for words like cocky have no chance to win but are still able to send takedown notices to competitors, threatening them to remove their books from Amazon and similar websites.  
The DMCA hasn't kept up with the changing digital world
This month the U.S. Copyright Office released a report that detailed an extreme rise in digital takedown notices. For instance, Google received 3 million requests to remove particular products or listings between 1998 and 2010. It received nearly 900 million in 2017.
Amazon's associate general counsel, Stephen Worth, said more than half of the takedown notices his company receives are fraudulent requests from authors.  
The Verdict
One of the biggest cases involving the Omegaverse is headed to a federal court in Virginia. It is between an author who filed a takedown notice and another who countersued. The decision could either embolden or discourage authors from filing DMCA takedown claims. (And if you have 10-to-15 minutes to spare, read the full article. It's worth it). 
---
Ride-sharing drivers have earned an important victory in being able to receive unemployment benefits in California, but they fear they'll lose the bigger prize of being considered employees.
Earlier this year, California enacted Assembly Bill 5: It required companies like Uber and Lyft to offer independent contractors many of the same benefits as workers. But Uber and Lyft are challenging the law in court. 

When the pandemic struck, federal unemployment rules changed: The Pandemic Unemployment Assistance program gave independent contractors the ability to file for unemployment, which they previously could not do in most states.

To file, independent contractors must state they are independent contractors: And that's the dilemma for ride-sharing drivers in California. They think Uber and Lyft will use their self-identification as proof they are independent contractors and not employees. One California driver, who is getting $767 a week in unemployment benefits, is concerned he will lose overtime back pay he is owed. 
The Verdict
Legal experts believe Uber and Lyft will use the self-identification on the unemployment forms in their legal challenges, but most say the drivers will prevail. And in New York, there's arguably a greater problem for gig workers: They're having to sue to receive their unemployment benefits.
---
What else we're forwarding
The RealReal's new chief legal officer: The RealReal, one of the most promising resale startups, named Todd Suko chief legal officer. Suko previously worked at OneMarket Limited. The RealReal is stabilizing after a sales drop -- and layoffs -- in March. 
Be sure you can get paid remotely: With clients and services being helped in purely online fashion, get up to date on the easiest and best ways for attorneys to collect payments.
---
Looking to hire quality legal people? FORWARD lands in the inbox of 1000s of GC's, legal ops, and paralegals every week.  Email me at raad@lawtrades.com to learn about posting your opportunities with us.
---
Until next time.
🧐 Raad