🤔 Who thinks WFH will be the new normal? Nearly half of GC's 
Speaking of new work patterns: The Association of Corporate Counsel released a new survey of 5,000 of its members showing that remote work has been a big change for in-house attorneys -- and that it could last much longer than the pandemic.
2 key takeaways
90% of counsel surveyed said their company adjusted its WFH policy during the last four months.

Here's the big one: About 47% of counsel believed the adjusted WFH policy will likely stay the same going forward.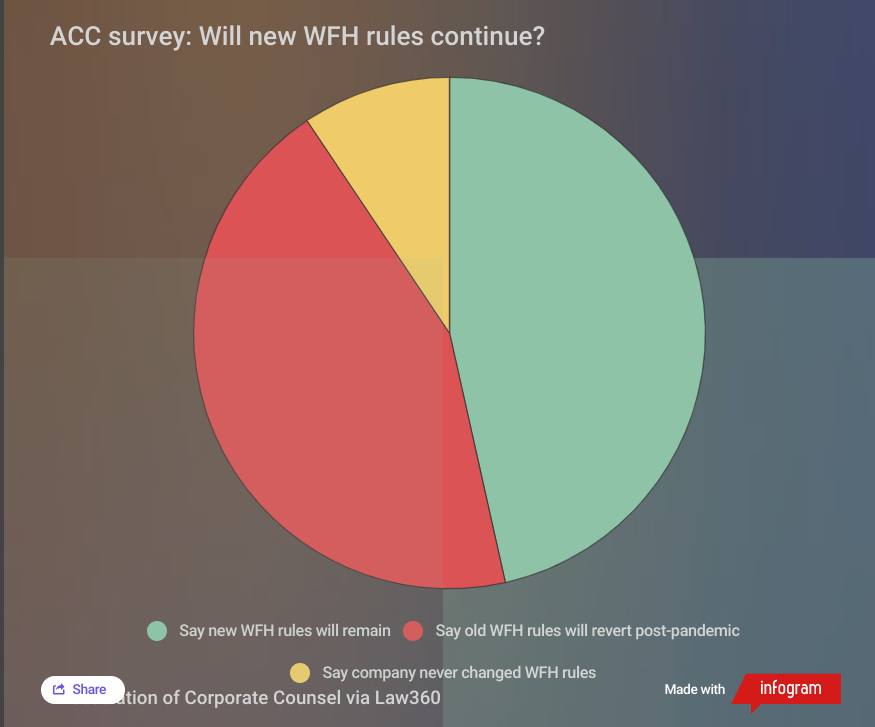 The biggest future change
Probably business travel. Many respondents said they expected once-common trips to cease even after the pandemic. 
Sorry Zoom
Before the pandemic, some 20% of in-house counsel felt comfortable with video conferencing. Now it's about 70%. 
Counsels' preferred vendor is not the much-discussed Zoom. It's actually Microsoft Teams, according to the survey.