⏩ The TikTok sale happened...except it might not be a real sale
Welcome back to FORWARD, a 5 minute newsletter with fresh takes on the legal news you need to start your day. Curated by friends at Lawtrades—a platform organizing the internet economy around knowledge workers.
Are you a GC that geeks out on productivity hacks and workflows? If so, we'd love to feature you on this newsletter. Just reply back to this email 💌
---
This week: TikTok was kind of sold and a new study shows that corporate lawyers are finding new homes in public interest. Plus: some new tips on how to thrive as a GC during these wild times.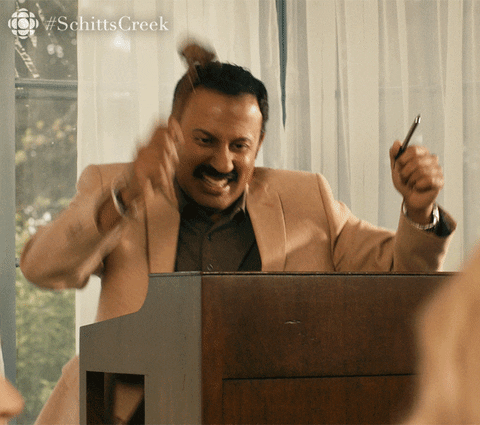 Tuesday was supposed to be deadline day for TikTok and President Donald Trump. If it had not been sold by Sept. 15, he had threatened the app would be banned. 
But as of late Tuesday evening TikTok was still in the app store. Here's an explanation of what is still a fairly-complicated situation. 
Oracle (sort of) came to the rescue: The tech giant beat out Microsoft and Walmart to become an American partner of parent company ByteDance. But it won't necessarily soothe all of the U.S. government's concerns (more on that below).

As part of the deal, the TikTok app is separating from ByteDance: According to The Financial Times, the setup creates a new corporate entity for the app. That is the entity in which Oracle will have a minority stake. 

Security will supposedly be beefed up: The data will be processed and stored in the U.S., with Oracle having an oversight role. 
Trump's approval is still necessary 
As of Tuesday, his administration was still going through details of what the deal means. The Verge's Russell Brandom noted that the new setup doesn't necessarily change the way TikTok operates or alleviate all the security concerns brought up in the first place.  
Brandom wrote that Oracle was essentially becoming a babysitter: "It's still unclear exactly what Oracle's "trusted tech partner" status entails, but it's definitively not a sale, and it's unlikely Oracle is taking over any significant operations from the US TikTok offices. 
The Verdict 
Americans who like TikTok can rejoice, at least for now. And law geeks who wanted to see a pitched battle between the Feds and a technology company may still get just that, if the U.S. government isn't happy with the Oracle deal.
---
Olga V. Mack, CEO of the contract management company Parley Pro, shared with Above The Law a few tips for how in-house counsel can succeed during periods of change like we're going through now:
Scale your own talents
This means to empower your clients and co-workers to make the right decisions when you're not around. How do you do it? By making sure they are engaged when they are working with you, leaving them better equipped to learn how to solve some of their own problems. Mack recommends a short video for a more in-depth explanation.
Know table stakes
Mack says GCs should be proactive and knowledgeable throughout their industry, which will help for work involving business operations, reputation management, policy direction and much more. 
Be at the forefront of change
Mack recommends being the type of GC who helps usher in change for their company. "Today's modern in-house counsel," she writes, "is an organizational leader and should know how to inspire changes and growth internally while remaining tuned into what's happening in the greater world." 
---
Law 360 got access to a forthcoming study of more than 4,000 California law school alumni. The results show that a major chunk of lawyers who start in Big Law or with other private firms ditch them within a few years. And a surprising number end up in public interest positions. 
Inside the study: The alumni were from schools like Berkeley, Stanford, USC and UCLA and had graduated between 2001 and 2010. The study traced their trajectory based on their first job out of law school and their current job.

What the study revealed: For their first job, nearly three-quarters of the graduates had positions in private practice. But only 58% currently worked in private practice. 

Many of them went in-house: The share of the 4,000 lawyers practicing in-house was currently 10.1%, up from 6.5% upon graduation.
But the migration to public interest work was larger
Only 20% of the surveyed lawyers worked in jobs associated with public interest upon graduation, i.e. government, nonprofit and public defense. For their current positions, 32% of the surveyed lawyers worked in public interest.
The Verdict
Experts say public interest organizations are becoming less picky about lawyers who previously worked in Big Law. Where they used to see people not devoted to the cause, they're now realizing debt-laden lawyers who desire to work in public interest just wanted to make Big Law money for a few years before making the switch.  
---
What else we're forwarding 
Taking your legal skills into the business world: Alex Su, director of business development for a Microsoft-backed contracts technology company, explains to TechGC how he left the law and used what he learned to thrive in business. 
Will the bar exam happen this year in California?: It's been delayed and moved online. But now there are fires, accusations of racial bias and technology problems. A group of law school deans is asking for major changes. 
---
See ya next week.
🧐 Raad