⏩ The movement to cancel the bar exam is growing
Welcome to FORWARD, a 5 minute newsletter with fresh takes on the legal news you need to start your day. Hand curated by friends at Lawtrades—a platform connecting legal teams to the best remote talent.
---
This week: The bar exam is on rocky ground and legal experts shun the federal government's actions in Portland. Plus: how a tech exec is winning praise by installing security cameras all over SF.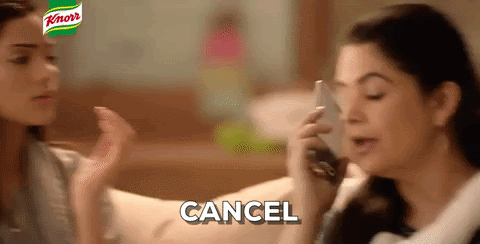 After months of back-and-forth -- and plenty of recommendations from prestigious lawyers to cancel the bar exam -- testing time is upon new graduates and lawyers moving to new states. At least in certain jurisdictions. Several states have decided to push through with the bar exam during the pandemic, and others have chosen alternatives. Here's how everything shook out: 
On July 28, 23 states will host in-person bar exams: These states include Alabama, Virginia, Kansas and Missouri. The rest of the country has either delayed exams, moved them online or allowed for lawyers to practice without passing the bar (diploma privilege).  
In-person exams are going to be rough, especially for women: Take Nebraska's nutty social distancing plan for example. Some groups of test-takers must arrive two hours before the exam begins, while others arrive just 30 minutes prior. The test-takers must stay in their seats for the duration of time before the test begins. Women who have to change tampons in the time before the test beings must justify in writing their need to use the restroom. Similar issues have been raised in West Virginia and Arizona.    

Missouri is bending its laws to hold a test: Some 700 people are expected to take the bar exam next week in Columbia, Mo., in a state where gatherings are not supposed to exceed 100. But the testing site was granted a waiver to host the exam -- waivers that are no longer being granted to any other events. One law student told a local Missouri TV station, "I really do not like that I have to go to this exam and possibly get killed or have my family get killed."
Diploma privilege is catching on
Three states, Washington, Oregon and Utah, have changed rules this year to allow graduates from accredited law schools entry to the bar. Wisconsin has long allowed diploma privilege. 
And in a Washington Post editorial this month, three recent graduates advocated for diploma privilege everywhere, in every year. They pointed out that the bar exam, where success depends almost solely on memorization, doesn't match the real work of an attorney. They also noted the bar exam's racist roots.   
The Verdict
Three states for diploma privilege may not sound like a lot, but New York could become the fourth to grant it. And as New York goes so often does the rest of the legal world. 
---
An exorbitantly wealthy cryptocurrency investor has been installing $4 million worth of surveillance cameras all over San Francisco. And strangely enough, according to the New York Times, people like it.
The mogul's name is Chris Larsen: He founded the blockchain startup Ripple. And he sees the cameras as a new way to provide security in urban landscapes.

Normally, security cameras are associated with law enforcement: But Larsen pitches his cameras for an opposite reason. He says they will help average citizens to spy on law enforcement and catch potential bad behavior. Rather than being monitored by police, the cameras are monitored by citizens, through a company called Private Video Solutions.  

Proponents of Larsen's program have a motto: According to the NYT, they say they're getting "a surveillance state without the state."
There are some legal quandaries here 
But not in the installation. Larsen is helping people and neighborhood groups do what any individual property owner can do: install a camera. His network of cameras is no different than any person's front door Ring. San Francisco's progressive district attorney, Chesa Boudin, supports the program. 
But legal concerns come into play with the footage. SF police, for instance, are barred from using facial recognition technology, but that ban doesn't apply to civilians. Larsen has said facial recognition will not be allowed. 
The Verdict
Larsen wants to take his camera installation program across the country. He believes continuous video feeds all over a neighborhood is always better than a single Ring.
---
Last week, reports came out of Portland suggesting unidentified federal authorities were plucking protesters off the street and detaining them in vans. Is that legal?
Absolutely not, according to Quinta Jurecic and Benjamin Wittes: "At least in a nation that purports to live under the rule of law," they write. Jurecic and Wittes operate the Lawfare blog.  

Lawsuits have already been filed: Oregon's AG, in a lawsuit against federal agencies, claimed that the people who were arrested would've had good reason to believe they were being kidnapped. And it's expected that another legal question will address whether the federal authorities, particularly those who work for Customs and Border Patrol, had the training for controlling protests. 

Patrolling downtowns vs protecting federal property: The Trump administration has argued the federal authorities are protecting federal buildings in Portland. Jurecic and Wittes say the law certainly allows that. But they argue the Feds have gone too far and have used their power to arrest protesters who are merely in the same neighborhoods as the federal property.
The Verdict
As the legal concerns make their way through court, the use of federal authorities may increase. Portland's protests have grown in size over the last week, and Trump has said he may use the Feds in New York, Philly and elsewhere. 
---
What else we're forwarding
The big funding winners during the pandemic are security tech firms: In this economy, it apparently pays to know how to guard companies from hackers, especially on remote platforms like Zoom.  
How John Lewis was able to change the law, despite not being a lawyer: R.I.P. civil rights hero John Lewis. As Jonathan Ringel points out on Law.com, he did more legal work than almost any lawyer ever has -- and he wasn't even a lawyer.
---
Have a wonderful week.
🧐 Raad