⏩ The mighty algorithm is gaining ground on lawyers
Welcome to FORWARD, a 5 minute newsletter with fresh takes on the legal news you need to start your day. Curated by friends at Lawtrades—a platform connecting in-house legal teams to really good independent lawyers.
If you like this newsletter, why not forward it to a friend?
---
This week: Algorithm-based legal services are trending up and Uber and Lyft lose a major court ruling. Plus: economy be damned, now is still a really good time to be at a startup.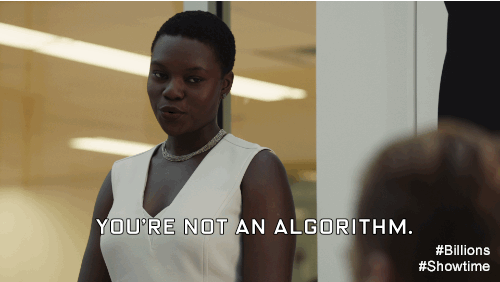 Are lawyers replaceable? Silicon Valley investors think so, as long as the cases don't get too tricky, according to the Wall Street Journal. 
VC funds have invested millions in legal algorithm startups: These startups are using AI-enabled chatbots to help clients navigate small claims cases and create documents needed for leases and wills.  

Take DoNotPay as an example: It helps people get refunds from the likes of Ticketmaster, airline companies and other big businesses through AI. The company has handled cases for 1 million people and saved them $30 million. 
But these cases are easy
DoNotPay's founder, Joshua Browder, noted to the WSJ, "In consumer rights at least we're not trying to do criminal defense or something very serious." Any curve ball, even a decision by a company to fight back, will likely exceed an app's expertise. 
The other issue is overreach. Drew Simshaw, a Gonzaga law professor, told the WSJ apps like DoNotPay can provide legal information but not legal advice. That still takes a real lawyer. 
The Verdict
The machines aren't taking over yet. But they are getting more sophisticated. DoNotPay's Browder plans to start a personal injury law app in the next few months.
---
Uber and Lyft have been fighting to ensure they can classify their drivers as independent contractors, but a California judge's ruling on Monday has placed the ride-sharing giants' ability to continue business as usual in doubt.   
The California Superior Court ruled drivers should be employees: The decision essentially validated a California gig-worker law that Uber and Lyft have not complied with since its passage last year. 

Judge Ethan Schulman wrote that the Uber/Lyft business strategy was based on circular reasoning: "Were this reasoning to be accepted, the rapidly expanding majority of industries that rely heavily on technology could with impunity deprive legions of workers of the basic protections afforded to employees by state labor and employment laws."  
But it's not over for Uber and Lyft yet
The ride-sharing companies plan to appeal the ruling. And California state officials have filed a lawsuit against them to force them to comply with the state law. Schulman wrote in his ruling California had an "overwhelming likelihood" of winning that suit.    
Uber and Lyft maintain the majority of their drivers want to be independent contractors. Lyft said in a statement, "Drivers do not want to be employees, full stop."  
The Verdict
Both the lawsuit and the Superior Court ruling could be nullified by a ballot measure this November. California voters will be asked whether they support the gig-worker legislation and could overturn the law.
---
The coronavirus pandemic was predicted to wreck startups and the VC firms that help fund them. But five months later, according to the New York Times, the startup sector remains one of the strongest industries in the U.S. and nearly untouched by the skittish economy. 
Nearly untouched?: There are some exceptions, particularly those involved with travel, events and restaurant software. However, startup funding totaled $34.3B in the second quarter, according to PitchBook. That was down only slightly from $36B in Q2 2019, and mega-round deals are expected to be higher this year than last year. 

Startups are used to moving quickly: And the pandemic caused the greatest pivot of any crisis in recent history. Heather Gates, a managing director at Deloitte, told the NYT that startups have met "the new norm."

Consider this pivot: ActivityHero, an online marketplace for children's activities, saw its bookings plummet in April. So it encouraged clients to create virtual events. It now anticipates to have a higher growth rate when the pandemic ends.   
Hiring and spending is up
One recruiting company saw startup job openings increase 30 percent in the last month. And according to data from Brex monitored by the NYT, spending is up above February levels on software, servers and ads. It is still down for travel. 
The Verdict
Even AirBNB is performing well again. Its booking levels are at pre-pandemic levels, strengthened by people seeking destinations within driving distance. The company's CEO described the last several weeks as defying logic.  
---
What else we're forwarding 
The inside story of two New York lawyers facing decades in prison for a molotov cocktail: She was a top public interest lawyer. He worked for a big firm. Why did they prepare molotov cocktails? And why are they facing a potential mandatory minimum sentence of 30 years?  
TikTok, banned: President Donald Trump did it. With an executive order, he moved to ban TikTok this fall. This strategy goes against what many legal experts presumed, but it could still work given the power of executive orders.
---
See ya next week.
🧐 Raad
P.S. - We updated each individual story link with its own GIF to improve the reading experience. Let me know what you think :)