⏩ The "mass counterfeiting" lawsuit is the latest trick in the copycat wars
Good morning, GC's! We're back with the latest installment of Forward GC, which has all the fresh legal news you need to know for the week (And we're on Twitter @Forward_GC).
Read time = 4 minutes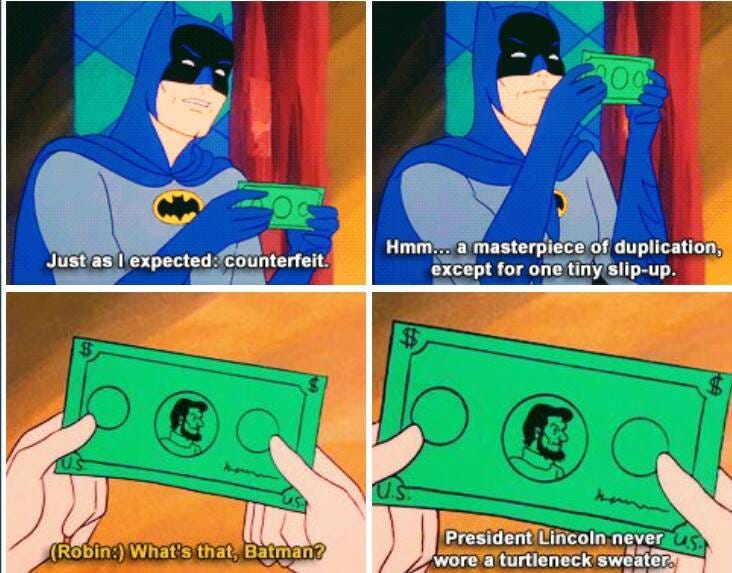 This week: The police keep showing up at the doors of Silicon Valley tech execs, "mass counterfeiting" lawsuits are on the rise, and a public traded company tried to sue over a negative rating.
---
Silicon Valley is experiencing growth in a category it wants nothing to do with: Visits by the SWAT team. More and more pranksters are calling in emergency hoaxes to bring SWAT units to the homes of executives of major tech companies, including Instagram's Adam Mosseri. Facebook, Google, and Twitter have all had discussions with employees about swatting, according to The New York Times.     
Swatting started with online gamers: Internet trolls would call the police with a fake emergency, such as a hostage situation, to get a SWAT team to arrive at the home of another gamer. That gamer would often have a live stream, allowing the trolls to watch the situation unfold.
These calls are likely a revenge tactic against tech
It's unclear exactly how many tech employees have been swatted, but police told The New York Times that Facebook, in particular, has been a target. The company has recently been cracking down on users who use abusive and threatening language. 
Online forums feature names and addresses of thousands of tech employees, where internet users discuss potential swatting techniques. Some users have suggested a motive, complained on the forums that they have been thrown off Facebook and Instagram. 
The Verdict
Swatting cannot be prosecuted federally, despite numerous attempts to codify it. To catch swatters, municipalities with a high concentration of tech employees will need to be more like Seattle. Seattle allows people who believe they are at risk of being swatted to enter their information in a database the police department can check when an emergency call arises.  
---
Counterfeits have been one major negative side effect of the rise of ecommerce. And as fakes continue to multiply worldwide, the legal teams of the biggest companies are increasingly using a weapon known as the mass counterfeiting lawsuit, according to Above The Law. 
Defining "mass": Gaston Kroub dug through counterfeit lawsuit data on Lex Machina and found a significant rise in lawsuits where 20 or more defendants, listed as John Does on an attached schedule, were accused of counterfeiting. Nearly 2,000 had been filed over the last decade, including 400 of them in 2019.   

They get results: The data showed that 69% of the cases had ended with a default judgment against the defendants and 11% with a voluntary dismissal. 

Why "mass" is better: Counterfeiting suits targeting one specific defendant are expensive and even a favorable result may not stop a widespread issue. Mass counterfeiting suits have an ability to shut down multiple knockoffs at once.  
The Verdict  
Mass counterfeiting lawsuits are likely to remain a weapon, especially for major players. The companies who had filed them include Oakley, Chanel and Louis Vuitton.
---
Ratings are everywhere these days, from Uber trips to "best of" lists to requests to grade customer service agents. Are these ratings adjustable, or are they more like a permanent record? A Connecticut lawsuit helped us find out.
NetScout Systems, Inc. didn't even get that bad of a rating: In a market research report released by Gartner Inc., NetScout, a publicly traded company that helps government and telecommunications clients monitor network performance, was described as a "challenger," which was one peg below a "leader," in its industry.  

But the company thought the fix was in: Gartner had invited to NetScout to purchase its market research services, but NetScout declined. So it filed a lawsuit, suggesting Gartner had concocted a pay-to-play scheme in which it gave preferential ratings to buyers.
Behold the power of the First Amendment
Gartner made the case a constitutional issue, arguing it was using its freedom of expression. The Connecticut Supreme Court agreed, siding with Gartner and arguing NetScout didn't provide sufficient evidence to show any pay-to-play.    
The Verdict 
Whether you're a massive conglomerate or 2-star rated Uber passenger, don't expect your rating to get changed anytime soon. Permanent records, FTW.
---
What Else We're Forwarding 
Use of outside counsel is on the rise: In-house attorneys are outsourcing work more often because of new complex regulations. Some 62% of respondents to a poll from the Association of Corporate Counsel said they believe regulations relevant to their industry will increase in the next year.
TikTok hires former Microsoft lawyer: Erich Andersen, who was head of IP at Microsoft, will now be TikTok's lead general counsel. It's a coup for TikTok: Anderson had been at Microsoft since the days of Windows 95.
Goodbye already, Clearview AI?: The rise of Clearview AI is leading regulators and legislators to rethink facial recognition. A New York state senator proposed a ban on the use of facial recognition by state law enforcement, and numerous privacy advocacy groups have called on US law enforcement to do the same. 
---
Let's discuss….
Open thread: Do you plan on sending more or less work to outside counsel this year?
General Counsels are planning to send more work to outside counsel because of new, complicated regulations. How are the increasing regulations impacting your work?
---
Have a great week.
🧐Raad
P.S. - If you liked this newsletter, will you hit that heart button below?