⏩ Tesla GC: Hire an attorney who knows local judges, not a 'law firm brand'
Hello and welcome to FORWARD, a newsletter that serves up digestible legal news to GC's. If you're returning from last time, thanks! If you're new, nice to have you! FORWARD the love and tell your GC friends to sign up here.
If you like FORWARD, please click the small gray heart at the top or bottom of the email. Teamwork makes the dream work 🙌🏼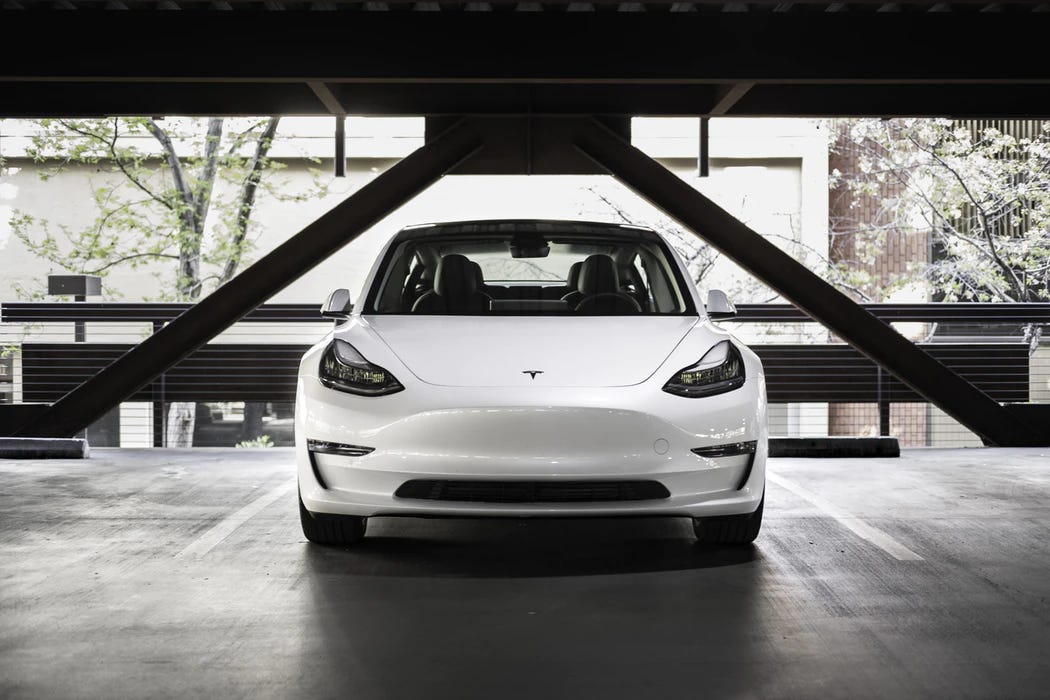 This week: California's privacy law is a mess and Facebook may be on the hook for a $9 billion IRS tab. Plus: tips from Tesla's GC.
---
The California Consumer Privacy Act was supposed to help consumers who wanted to control the data they turned over to major tech companies. But so far, according to TechCrunch, companies are clinging to ways to keep data, and some of the startups that have sprung into existence to help companies comply with the law are failing, too.
More invasive than the status quo: To comply with the law, some websites offer links to data portals, where California users can see what data has been collected and delete it. But many other companies have tried to hide these opt-out clauses. One Californian told TechCrunch that some companies were using "dark pattern" designs to trick users. 
A majority of companies are out of compliance: A PwC study found that 40% of the nation's biggest companies had a data portal for California users to access. Only a fraction of those companies had a data portal that users outside California -- where no privacy laws are yet on the books -- could access. 
The other problem with data portals: Companies must ensure they're verifying the identiy of any users that request to view their data to prevent fraudsters from accessing it. 
Startups have made services to help consumers and companies with data storage  
But even they may have a difficult road ahead. The startup Mine accidentally released sensitive data of two of its customers during a PR push. And to be able to help customers manage the data taken by outside companies, Mine has to gain access to their personal data, including customers' email accounts. That's what we call a digital Catch 22!  
The Verdict
Improved compliance is necessary, and it must arrive soon. In July, California will be able to begin enforcing its Consumer Privacy Act. And more states are expected to follow California's lead in passing data collection laws. 
---
Yusuf Mohamed became Tesla's general counsel six years ago (after applying on LinkedIn! Shoot your shot, everybody!). Tesla founder Elon Musk may be doing everything from designing the truck of the future to sending people into space, but most of Mohamed's time is spent on the legal work required for growing a company fast -- from 10,000 employees when he started to more than 40,000 today. 
In an interview with Daily Report Online, Mohamed discussed a few strategies for his work at Tesla: 
In-house vs outside: Mohamed typically relies on a staff of 13 attorneys for internal clients. When something requires litigation, he often hires outside counsel. 
Skipping the big firms: When faced with litigation, Mohamed, who did not work for Big Law and whose previous employers include the Department of Labor and Wayne Farms, does not usually hire one big firm. He picks and chooses lawyers that are the right fit for different pieces of the litigation: "I like to hire lawyers, not law firms," he told Daily Report Online. "I like to hire talent, not law firm brands."       
What he looks for in talent: Mohamed emphasizes hiring outside lawyers who know local judges. The best of these lawyers, he says, sometimes don't work for big firms.
---
The IRS says Facebook owes $9 billion in back taxes for income that was improperly routed to a foreign country. If the federal agency is successful in a court case, according to the Wall Street Journal, major tech companies may be on the hook, too. 
Facebook has an Irish subsidiary: And it has a practice of shifting some of its profits to Ireland and other overseas subsidiaries. A Facebook internal presentation from 2009 even cited this shifting of profits as its best longterm tax savings strategy.
Was the Irish subsidiary an integral part of Facebook?: Facebook is arguing the Irish subsidiary helped expand its international business offerings and that it actually deserves a refund. The IRS has countered that Facebook's global business must be seen as a complete package and not separate parts.
The Verdict
A loss by Facebook could make it harder for emerging tech companies to slice up revenue streams around the globe for tax purposes. But the IRS has failed in similar cases before, including against Amazon and Xilinx. Because of the high dollar amount involved, analysts expect the case to not be settled for a while, until it reaches the Federal Appeals Court.    
---
What else we're forwarding
Secondments are good for diversity: In an essay about the need for more diversity in law, attorney Suzie Scanlon Rabinowitz identified secondments, the temporary hiring of a lawyer to assist an in-house legal department, as a way to infuse a work place with new thoughts and diversity.

Uber and Postmates fail to block gig-worker law: Uber and Postmates could have to start treating their independent contractors more like employees -- and lose big money -- after their lawsuit challenging California's AB5 was thrown out by a Los Angeles District Court.

The need for gender neutral language in law practice: More and more clients are requesting gender-neutral documents. Here's how to make your legal documents gender neutral.

---
Let's discuss….
💬 Open thread: How do you go about hiring outside talent? 
Tesla GC Yusuf Mohamed says not to focus purely on using a big law firm. Suzie Scanlon Rabinowitz says temporary hires are good for adding diversity. What strategies do you favor when looking for outside attorneys?
---
Enjoy the rest of the week.
🧐 Raad