⏩ Rock the verdict: Led Zeppelin wins a precedent-setting case
Hello and welcome to FORWARD, a 4 minute newsletter that serves in-house lawyers digestible legal news. If you're returning from last time, thanks! If you're new, nice to have you! FORWARD the love and tell your GC friends to sign up here.
This was made by Lawtrades—a remote-first network of flexible lawyers and paralegals to meet your ever-changing workload. Reply back to learn more.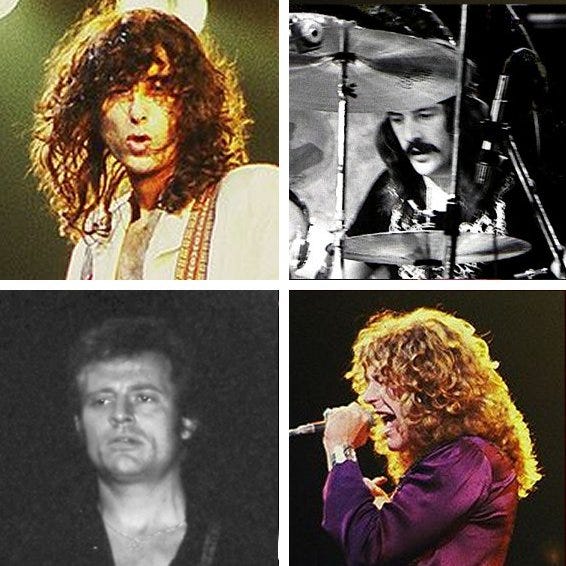 This week: The Ninth Circuit says Led Zeppelin didn't infringe on copyrighted material, get to know the future of discovery and learn how to plan ahead for new privacy laws.
Go ahead and listen to the opening chords of "Stairway to Heaven" without guilt. The Ninth Circuit Court, whose free-spirited judges are the law equivalent of Jimmy Page, ruled that Led Zeppelin did not infringe on the copyright of a song by the band Spirit. 
The case started in 2014: Out of nowhere, a trustee for a member of Spirit sued Led Zeppelin, claiming the opening of the 1971 song "Stairway to Heaven" was identical to a part of Spirit's obscure 1968 song "Taurus" (you can listen to them here).  

Led Zeppelin won at the trial level: Then the Ninth Circuit heard the appeal in 2018, overturning the ruling because of judge error. It reheard the case en banc this month.  

Things weren't looking good for Jimmy Page and co.: A slew of cases, most prominently regarding Robin Thicke's "Blurred Lines" and Katy Perry's "Dark Horse," had been decided in favor of plaintiffs alleging copyright infringement. 
The New Precedent
The Ninth Circuit made a surprising decision by throwing out what's known as the inverse ratio rule. It stipulates that the more access the accused band has to the song they allegedly stole, the fewer similarities between the songs needed to prove infringement. Because Spirit toured with Led Zeppelin in the late 1960s, this rule could have benefitted Spirit's claim.   
Why was it thrown out? In part because we now live in the Spotify era. Access to almost any recording is essentially infinite. 
The Verdict 
The decision could have an outsized effect on the music industry because the Ninth Circuit, given its California location, hears a large number of industry cases. As one copyright attorney told the Wall Street Journal, cases alleging infringement over select portions of a song are going to be much harder to win.
---
The startup Everlaw is out to revolutionize discovery, and it just secured $62 million in funding, according to TechCrunch. Its total funding level is now $96 million.
How Everlaw works: It combines Big Data with eDiscovery. Specifically, Everlaw helps attorneys better sift through piles of information with data visualization and new tools, including a timeline tool that allows them to hone in on certain dates. It also uses machine learning algorithms to better identify info.  

Plans for expansion: Everlaw has a staff of 200 and has 300 customers. Its founder is going to use the $62 million to grow its customer base.

You might be able to get it for free: Non-profits and educators can apply for a free Everlaw subscription.

---
For now, California is the lone state with new online privacy measures, courtesy of Assembly Bill 5. But these laws are likely coming everywhere else soon. Checkr's Irene Liu explains on ABA Journal how to be on top of the changes.  
Start advocating now: Talk to lobbyists and lawmakers throughout the US and try to convince them about the importance of setting uniform standards across state lines. Join a trade association related to these concerns. 
Focus on consistency: When you are faced with a handful of different laws, try to use language that can be broadly applied across jurisdictions.
Talk to other companies: Many people and companies have found privacy regulations to be difficult. Getting ahead of the curve -- with the help of others -- will be beneficial for all.

---

 
What else we're forwarding
Life as the GC of a major public health company: Elisabeth Belmont says the biggest challenges for GC's will be evaluating legal and business risks and using risk mitigation effectively.
RBG's personal trainer shares her fitness mantra: "Just show up." It works outside of the gym, too.
---
Let's discuss 💬
Open thread: What coronachanges has your company made?
Do you think the threat is being exaggerated by the media? Are you working remotely?
Give us whatever you've got: Feelings, news, anecdotes, complaints, calm.