🗣️ New study: People are leaving private practice for public interest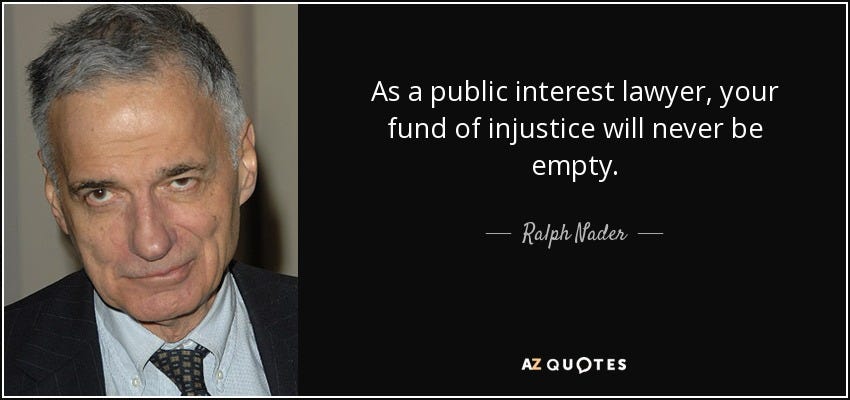 Law 360 got access to a forthcoming study of more than 4,000 California law school alumni. The results show that a major chunk of lawyers who start in Big Law or with other private firms ditch them within a few years. And a surprising number end up in public interest positions. 
Inside the study: The alumni were from schools like Berkeley, Stanford, USC and UCLA and had graduated between 2001 and 2010. The study traced their trajectory based on their first job out of law school and their current job.

What the study revealed: For their first job, nearly three-quarters of the graduates had positions in private practice. But only 58% currently worked in private practice. 

Many of them went in-house: The share of the 4,000 lawyers practicing in-house was currently 10.1%, up from 6.5% upon graduation.
But the migration to public interest work was larger
Only 20% of the surveyed lawyers worked in jobs associated with public interest upon graduation, i.e. government, nonprofit and public defense. For their current positions, 32% of the surveyed lawyers worked in public interest.
The Verdict
Experts say public interest organizations are becoming less picky about lawyers who previously worked in Big Law. Where they used to see people not devoted to the cause, they're now realizing debt-laden lawyers who desire to work in public interest just wanted to make Big Law money for a few years before making the switch.