⏩ Meet the Harvard-backed startup solving complicated arbitration cases with AI
Hello and welcome to FORWARD, a newsletter that serves up digestible legal news to GC's. If you're returning from last time, thanks! If you're new, nice to have you! FORWARD the love and tell your GC friends to sign up here. 
If you like FORWARD, please click the small gray heart at the top or bottom of the email.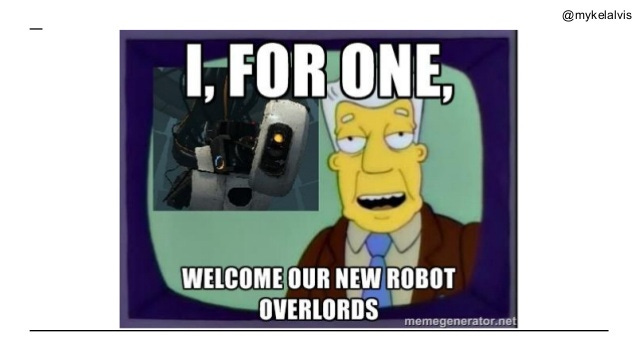 This week: AI is coming for arbitration, Big Law could change based on needs for greater legal access and LexisNexis evolves. 
🤖 Why AI might become every high-powered attorney's best friend
Could a robot provide a more accurate outcome in arbitration than years of learned expertise? The data analytics startup ArbiLex is betting on it, according to Forbes.
The shortcomings of arbitration: Regardless of their accuracy, verdicts in criminal cases provide definitive conclusions to litigation. In arbitration, parties are often left wondering whether the amount in damages is sufficient, and lawyers must question and research every decision throughout the process knowing they may never reach a perfect resolution.

There's also the issue of time: Complicated business arbitration hearings take an average of 12 to 18 months to litigate, according to Forbes. And decisions by the attorneys involved often come down to intuition and lessons learned from personal experience.   
How ArbiLex plans to supplement that intution
ArbiLex focuses on international business disputes and was founded by Isabel Yang, a Harvard Law grad (the company was incubated at Harvard, too). It equips attorneys with better knowledge on when to settle or push forward by using Bayesian machine learning. 
Bae what?: Just think of ArbiLex as encapsulating all the best human experts on arbitration in the world. The tool can analyze previous cases and show probabilities of specific aspects of arbitration cases, and attorneys can then use that information to make their own decisions. 
The Verdict 
ArbiLex and competitors could become big business very soon. Forbes estimated the market size for international business arbitration cases to be over $2 trillion, with the market for lawyer fees being $200 billion.
☁️ LexisNexis loses its mainframe and moves to the cloud
All these years you've been using LexisNexis you've been accessing data from an old mainframe in Dayton, Ohio. Above The Law reports that the mainframe is dead. Long live the mainframe!
They had a Lexis funeral: LexisNexis staff held a ceremony in which they switched to the cloud and buried the old servers on their Dayton campus. Former staff who made sure the mainframe was operating throughout the years came back for the funeral. 

That mainframe knew how to work: The LexisNexis servers handled up to 13 million searches in a year, according to the company. The database was updated as many as 16,000 times per day.

What the cloud means: LexisNexis will now be hosted by Amazon Web Services. Lawyers who use the service should find that its search tool, which will now be better aided by AI, will lead to more accurate results.     
The Verdict 
It may have taken a couple decades too long, but who says lawyers can't get with the times?! 
🕴️How the movement to gain legal access for more Americans could reshape Big Law 
Big Law's business model may be about to change because of impending regulations designed to make legal representation more accessible. 
We have a legal access crisis: According to The American Lawyer, nearly three-quarters of low-income households require legal work in a year, but almost 90 percent of their problems receive inadequate or no legal help. States are working on legislation to allow partnerships between legal entities and nonlegal entities, opening up paths for more innovation -- and potentially lower prices that would benefit more Americans.     

This matters for Big Law, too: And not just because Big Law represents many low-income clients pro bono. Law is one of the few industries where owners are always practitioners. In health, for instance, doctors usually don't own the hospital; corporations do. These regulatory changes, pushed forward to make legal representation more accessible, could have the side effect of allowing outside ownership of firms. 

Big Law is pushing back: Attorneys in New York wrote letters to legislators that outside ownership in the legal world would negatively impact ethics. Several major firms in California were fearful that proposed regulations would open up the legal world to the Big Four accounting firms and crush business. 
The Verdict 
Whether it's by regulatory measures or technology's eventual disruption of law firms, changes are coming to the way Big Law does business.  
What else we're forwarding 
The privacy market remains 🔥: The privacy law-related startup OneTrust has raised $410m in the last seven months. It is valued at more than $2 billion.
How do you fix the web's biggest problems?: It might be too late. Mike Godwin, who was the first staff lawyer for the Electronic Frontier Foundation, thinks internet lawyers should have thought more about censoring intentionally hateful speech on the web in the early days and realized that big companies would monopolize the internet.
Let's discuss 
Open thread: Which legal database do you use for research and why?
Is LexisNexis the best? What about Westlaw, or even Bloomberg? Better yet do you know of any good free services?