⏩ Layoffs, hiring freezes: Survey reveals what GCs are doing because of the coronavirus
Welcome to FORWARD, a newsletter for GC's trying to make sense of the legal world.
Linkedin = Lawtrades
Read time = 3 minutes and 27 seconds
If you like getting these updates, consider clicking the small gray heart at the top or bottom of the email. 🙏🏽
---
This week: What GCs have been forced to do because of the global pandemic, an analysis of whether the force majeure clause can work for you, and why bankruptcies haven't risen...yet.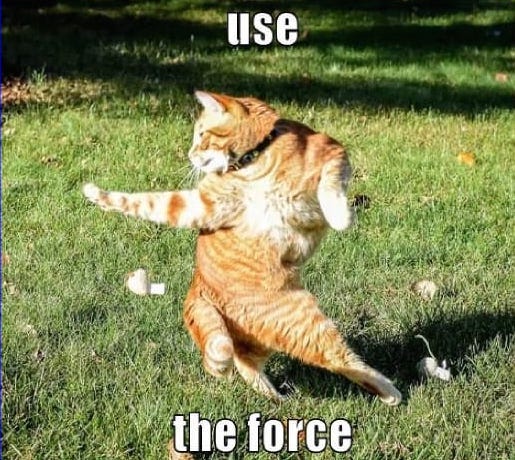 TechGC surveyed 132 general counsels about what they have done in response to the coronavirus. Here's a breakdown of some key statistics TechGC found: 
---
Force majeure has been one of the most important phrases in a lawyer's vocabulary the last couple weeks. It's a clause in many contracts that excuses a party from carrying out its obligations because of unforeseen circumstances. 
Is force majeure working for GCs in the coronavirus crisis?
The NBA provides a good example: The NBA postponed the season in mid March and may cancel it altogether. A force majeure clause in its contract with NBA players states that "epidemics" are considered an "act of God" that would make it impossible to fulfill payment contracts. Legal experts believe the NBA could forgo payments to athletes for any portion of games not played, although it has not done so yet. 

The key is the word "epidemics": If your contract doesn't have a similar way to describe what's been happening -- pandemic, virus, disease, quarantine, state of emergency -- you may be out of luck. Courts are known to narrowly rule on the applicability of force majeure clauses and typically require a specific phrase in the contract that relates to the circumstance preventing the contract from being fulfilled.    
The force majeure alternative  
If a force majeure clause won't cover the problem, lawyers can also seek to use impossibility or impracticability defenses. Doing so requires proving that it was objectively not possible to perform the duties of a contract. That's a high bar, but restrictions on essential businesses could count as proof. 
The Verdict
Analysts at Gunder Dettmer always recommend seeking potential alternatives agreeable to both parties before invoking a force majeure clause. And as you draft new contracts in the future, don't forget key words related to epidemics and pandemics. 
---
According to Bloomberg Law, bankruptcies for businesses for February and March will be down compared to last year. That doesn't mean coronavirus hasn't had an effect yet. Expect a surge to come in a few months. 
Businesses are waiting on the stimulus: The $2 trillion deal reached last week by the federal government offers monetary relief and potential loans to businesses. They will likely spend time figuring out if the help is enough to offset their losses or wait to judge customer sentiment when quarantine orders end. 

Bankruptcies are expensive, too: The last thing a struggling company needs right now is the $1,000 an hour rate top bankruptcy attorneys charge.
Withholding rent may be the better option
Retailers might be able to bide time for themselves by withholding rent. Mitchel Friedman, senior vice president at RCS Real Estate Advisors, told Bloomberg Law that landlord actions against tenants will be difficult to enforce now, given the number of business tenants struggling and temporary waivers on evictions in many jurisdictions.
The Verdict 
Despite the delays, bankruptcy attorneys are preparing for a rash of bankruptcies -- more than from the 2008 financial crisis. Rachel Strickland, co-chair of the bankruptcy practice at Willkie Farr & Gallagher LLP told Bloomberg Law, "Any company that was already on the edge is now at the tipping point." 
What else we're forwarding
Good news for Above the Law's David Lat: The founder of the popular website Above The Law, who was in critical condition because of the coronavirus last week, is now out of the ICU and off a ventilator.
The first Big Law layoffs: Womble Bond Dickinson, part of the Am Law 100, announced layoffs of associates on Friday in what is believed to be the first layoffs at a Big Law firm because of the coronavirus. People making more than $100,000 at the firm were also saddled with a 10% pay cut. 
Let's discuss 👇🏽 
💬 Will you need to invoke the force majeure clause?
Are you seeing epidemics and similar disasters as part of your contracts? Do you have any ideas to seek alternatives instead of using the force majeure clause?
---
Stay safe everyone.
😷 Raad