Discover more from NOT BILLABLE
Weekly legal news updates. Full event replays. Curated content. Powered by Lawtrades for the in-house legal world.
Over 4,000 subscribers
🧘🏽‍♂️ Lawtrades gives Headspace's legal team additional support for enterprise offerings
There's a buzzword in the techspace called ruthless prioritization. It's the only way to make a dent in what is usually a never ending pile of work. Michael Marchand, Headspaces's Director, Legal Affairs, says his legal team often needs extra help so he can ruthlessly prioritize the most relevant projects every day. That's why he's hired Lawtrades attorneys to supplement his work.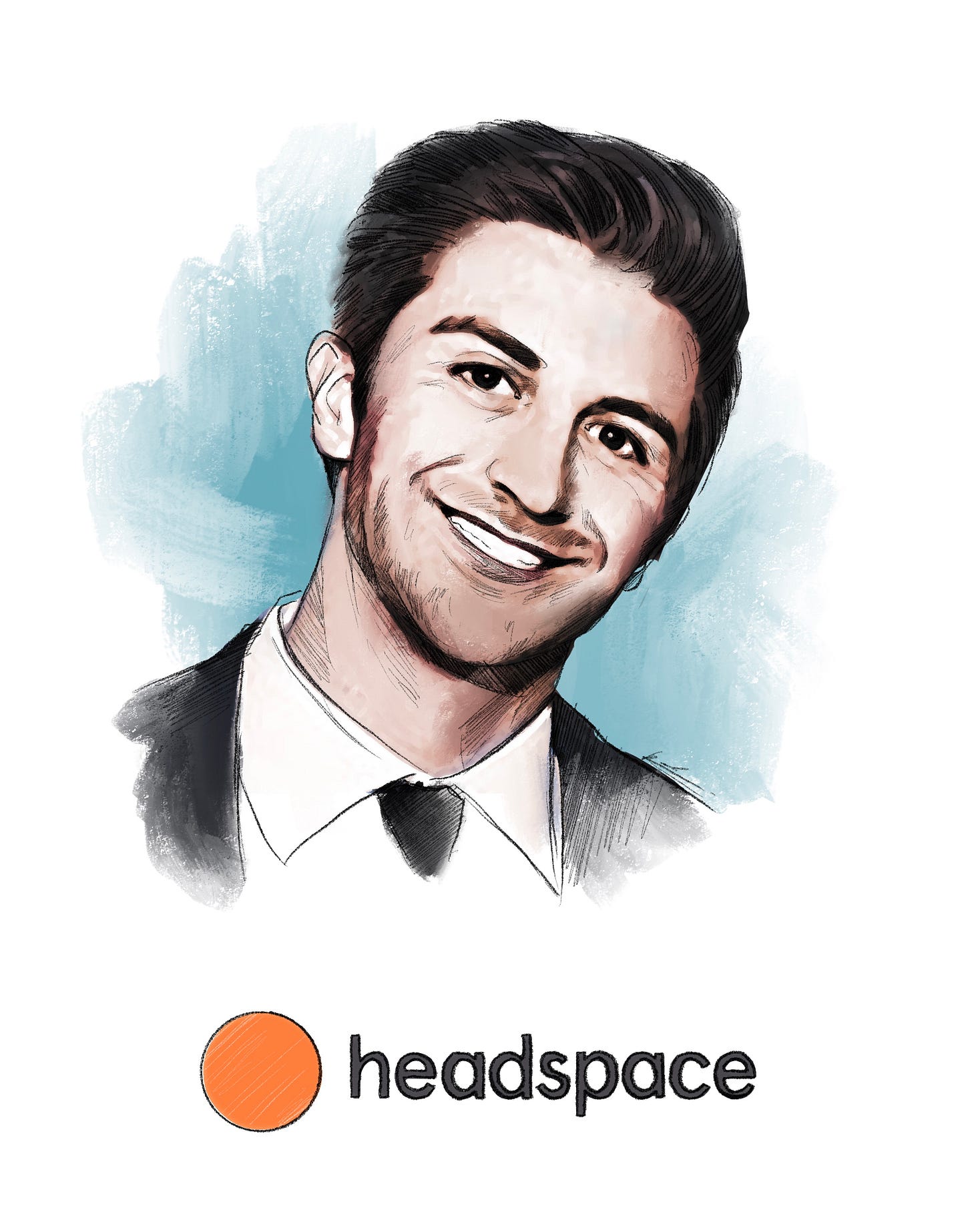 Meet Headspace and Michael Marchand 
Headspace is an app that helps people focus, meditate, sleep and manage stress. It's basically a one-stop shop for anyone who wants to attain a healthier, more mindful lifestyle.
Michael started working there in 2015, overseeing the Headspace legal department as Director, Legal Affairs. Before that, he worked in IP litigation for a boutique law firm in Southern California. He graduated from Pepperdine Law School and the Pepperdine George L. Graziadio School of Business and Management.  
How Lawtrades helps Headspace 
Enterprise offerings: Headspace features a large stable of enterprise customers, and these sales lead to a lot of legal paperwork during the procurement process. Headspace has just one other full-time in-house attorney besides Michael. It used Lawtrades to takeover some of these legal tasks. "That commercial review was taking a ton of time," Michael said. We needed some additional support."  He added, "There's a lot of different areas of domain expertise Lawtrades can help with."

More time for issue spotting: "Attorneys are trained that the most important work of the analysis is issue spotting," Michael says. "You have to pull yourself out of the weeds to do that issue spotting and that's really what Lawtrades has allowed me to do. Rather than spend my time in the nitty gritty and knee deep in indemnification clauses all day, I'm taking a more comprehensive view of the legal program at Headspace. Particularly for a relatively small organization, a small legal department, that's super important." 
The benefits of Lawtrades over Traditional Outside Counsel 
No long-term contracts: Michael likes that he can sign up for "pay as you go" services from Lawtrades. 

Single point of contact: Michael communicates directly with his Lawtrades lawyer. "You're not getting routed through a partner for, like, business development...and having the associate doing it and the partner reviewing it and getting double or triple billed."  

Friendliness and customer service: "Lawtrades has been a 100 percent success rate of really great people. It's been a great partnership," Michael says. "As I go into budget planning, I'm always looking for areas to pull more work away from traditional law firms and place it toward Lawtrades."
---
More about Lawtrades
Often, in-house teams may not need the apparatus of a law firm to tackle a specific business need as the best legal talent no longer work exclusively for law firms. At Lawtrades, experienced commercial lawyers join our platform to work on engagements that match to their experience and interests. If you're ready to augment your legal department with a tech-enabled workforce and smart workspace, create a position to get started.