⏩ It's gonna be a bumpy fall for the legal industry
Welcome back to FORWARD, a 5 minute newsletter with fresh takes on the legal news you need to start your day. Curated by friends at Lawtrades—a platform making lawyers independent.
---
This week: The coronavirus recession is about to rear its head in the law world, and tech employees have been feuding over benefits for parents. Plus: What advocacy groups are doing to ensure more Hispanic representation among GCs.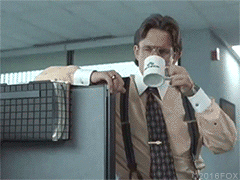 The U.S. economy added 1.4 million jobs in August. As for the legal industry: None. 
It was flat, and it may portend a difficult fall, according to Law.com. 
The report came out before a spate of layoffs: Several major firms, including Skadden, Venable and Baker McKenzie, cut loose dozens of employees. About 6% of the workforce was laid off at Baker McKenzie and 4% at Skadden. 

The layoffs could get worse: A principal at Altman Weil told Law.com he had talked to three dozen firm partners and all of them were reviewing potential layoffs. Another principal told the website that the cuts are primarily happening to protect the high-salaried partners' profits and prevent them from being poached by other firms.   

And this comes after a pretty good summer: Outside of the month of April, when 64,000 jobs were lost, the legal industry had felt few effects from the coronavirus. Between 1,900 and 7,500 jobs were added each month between May and July.
GCs are likely in a better position 
Especially those working for tech companies. The coronavirus economic crash has mostly skipped the tech world, including startups at earlier stages of development.
The Verdict
In some ways, this has been a long time coming for Big Law. As one leader told Law.com, firms were overstaffed even before Covid-19. 
---
Parenting and working from home during the pandemic has been a nonstop ordeal. So, to make things easier, many tech companies have offered extra vacation time and other benefits for parents 
But at least some co-workers are displeased: Those who don't have children.
What these changes are: Salesforce gave parents six weeks of PTO, while Microsoft and Google have granted up to 10 weeks. Twitter allowed parents to take leaves. Facebook has gone even further. It announced employees with children wouldn't be rated on job performance for the first half of the year and offered up to 10 weeks of PTO. 

Conflict started brewing: At Facebook last month, some 2,000 employees voted to ask COO Sheryl Sandberg what Facebook was doing to help nonparents in the pandemic. And on company forums, managers have taken down posts that accuse specific parent employees of not doing enough work. 
The Verdict 
Facebook is extending some of its leave policies at least through next year. Companies may have to consider greater benefits for all their workers, especially given tech companies' large share of young staff members. 
---
Diversity among all minority racial and ethnic groups is a problem for Fortune 1000 companies. But new data illustrates Hispanic lawyers have had a particularly difficult time reaching the highest levels of in-house counsel. 
Growth of high-level Hispanic GCs from 2019 to 2020 was non-existent: There were 22 Hispanic GCs at Fortune 1000 companies this year. That's one more than in 2019. Overall, Hispanics have 2.2% of Fortune 1000 GC positions. That's a lower number than Black (5%) and Asian (4%) GCs. 

These numbers aren't reflective of industry-wide patterns: In the U.S., Hispanics make up about 18% of the workforce. They comprise about 6% of all lawyers. 
It's a common problem that begins early in careers
Experts say Hispanic lawyers often don't get the same mentorships and opportunities as white lawyers, given the lack of Hispanic lawyers at the partnership level. That creates a cascading effect where Hispanic lawyers also don't get the same chances to build relationships with companies that would eventually hire them in-house. 
The Verdict 
Groups have formed to increase Hispanic hires at major companies. One of the biggest efforts is called Poder25, and it wants to essentially double Hispanic GC representation in the next five years.  
---
What else we're forwarding
A court is making Apple pay its store employees more: Apple Store employees typically have to spend time every day while security searches through their bags. They'll now be paid for that extra time, thanks to a California judge's ruling. 
Contact tracing could finally get easier in the U.S. because of Big Tech: Apple and Google's contact tracing technology has mostly been a bust the last few months. However, participation rates may finally go up as the two companies have made it easier for states to send people messages asking whether they'll opt in to a contact tracing program.
---
Know a commercial attorney or paralegal looking for flexible remote engagements? I'd to meet them! 🤓
Just reply back to this email.
🧐 Raad