⏩ Is Google's dominance owed to a deal that should've been an antitrust violation?
Welcome back to FORWARD, a 5 minute newsletter with fresh takes on the legal news you need to start your day. Curated by friends at Lawtrades—a platform building a second brain for GC's.
---
This week: The Apple vs Epic lawsuit heats up and antitrust experts dish on Google's power. Plus: Black attorneys share how microaggressions afflict the legal industry.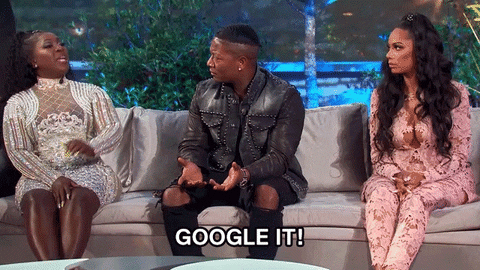 The Google that we know -- the one that is both a noun and a verb, the one that operates YouTube and a popular email service, the one that pulls in $160B a year -- wouldn't be possible without an acquisition of an adtech company back in 2007. Google's revenues are drawn almost entirely from ads.
But would that deal now be illegal? If U.S. regulatory experts get their way, then yes.
The deal of the (early) century: In 2007, Google purchased DoubleClick. The deal was approved 4-1 by the Federal Trade Commission, with the regulators noting that the ad market was nascent and highly fragmented. One of the people who cast an assenting vote, law professor William Kovacic, told the New York Times he would now vote against the merger.

The reason for new skepticism: It's largely because, well, Google is so large. And powerful. It has almost a 75% share of the online search ad market and 30% of the general online ad market.
But how were regulators supposed to predict Google's future power?
That question is at the heart of antitrust reform. Experts like Kovacic want the FTC and federal government to be more proactive. They believe that limiting the power of America's biggest companies will require the foresight to realize that seemingly innocuous mergers, like Google and DoubleClick in 2007, could have long-term anti-competitive consequences when a rapidly-growing tech company is involved.
The Verdict
All of these issues are rising to the forefront as the U.S. Department of Justice investigates Google (antitrust charges are expected before the end of the year regarding allegations that it uses its search engine powers to harm consumers and competitors). Antitrust experts want the U.S. government to learn from Google to better regulate tech in the future.
---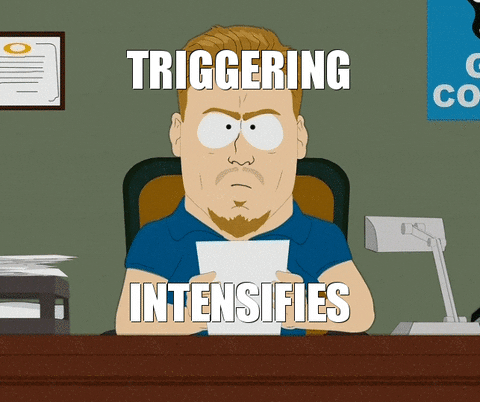 We've extensively covered the legal industry's shortcomings in creating and sustaining a diverse workforce for the last several months. On a recent Law.com panel, several Black attorneys described another issue: microaggressions, which the attorneys described as daily comments that reflect biases about their race. Here's a rundown of some the problems they've encountered during their careers:
The stereotype of being the "angry Black woman": Loreal Arscott, an owner of a Miami law firm and one-time assistant city attorney, said she faced bias against her demeanor in court. After hearings, she said she has to re-evaluate not just her performance but whether she was too aggressive. "Am I the angry Black woman?" she asked on the panel. "Did I clearly articulate my position? Did I do a disservice to my client, because of my passion for my client?...These are things we have to consider because we wear the double bind."
Recommendations to straighten hair: "We could spend so much time talking about hair," said Moy Ogilvie, a Connecticut litigation attorney. "It took me over 10 years as an attorney to feel comfortable braiding my hair and wearing my hair to work."
Accusations of being too sensitive: Gordon Weekes, who moderated the panel and works as executive chief assistant public defender in Broward County, Florida, noted that microaggressions lead to sustained, systematic trauma. "It's akin to how folks describe death by a thousand cuts. And overtime the impact, the trauma we endure as a people can sometimes be minimized when...folks think because we raise the issue that we're overly sensitive about it."
How to combat microaggressions: Ogilvie said, "We don't want pity." She said a diverse workforce where Black attorneys can speak up is key. Her firm has worked on internal education and social justice projects, including by hosting a town hall where Black attorneys were able to share their experience with colleagues.
---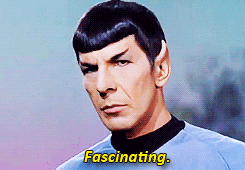 Here's something you don't see every day: A judge expressing pretty much the same thoughts as tech news junkies on Twitter. On Monday after hearing arguments in the Apple and Epic lawsuit Judge Yvonne Gonzalez Rogers said,"I think this is going to be a fascinating trial."
We definitely agree! So what has been "fascinating" so far?
A quick reminder on the case: Epic, which makes Fortnite, created its own payment system to bypass the 30% commission charged by Apple's app store. So Apple removed Epic from the store, and Epic filed suit.

Judge Gonzalez at first offered a compromise: She suggested Apple should let Epic return to the app store, with Epic dropping its new payment system and Apple placing its 30% commission in escrow while the litigation goes on. But Epic was not a fan of the idea.
An epic battle for Epic
Gonzalez has yet to make a ruling after Monday's hearing. She did, however, describe Epic as dishonest for the way it implemented the payment system without notifying Apple.
And the judge also expressed skepticism that Apple's commission was anti-competitive. "Walled gardens have existed for decades," she said. "Nintendo has had a walled garden. Sony has had a walled garden. Microsoft has had a walled garden. What Apple's doing is not much different... It's hard to ignore the economics of the industry, which is what you're asking me to do."
The Verdict
Gonzalez may soon rule whether Epic can temporarily return to the app store, even with its payment system. But the larger question of Apple's control over its app store won't be answered until trial, which could start next July. And, again, that should be fascinating.
---
What else we're forwarding
This week in the TikTok saga: TikTok earned a preliminary injunction, allowing it to stay in app stores for now. The White House's opposition continues, with the judge who granted the injunction questioning whether the ban was an overreach of power.
Why lawyers are volunteering to be poll workers on election day: Who are the best professionals to ensure a free, fair election? Attorneys. That's why the ABA is mobilizing an effort to get more lawyers to volunteer as poll workers. Details here.
---
Hope everyone is recovering well from last nights debate.
✌🏽 ♥️ Raad