⏩ Inside the tech law hanging over the 2020 election
Welcome back to FORWARD, a 5 minute newsletter with fresh takes on the legal news you need to start your day. Curated by friends at Lawtrades—a platform connecting GC's to vetted legal talent and spend analytics.
---
This week: Trump and Biden sort of agree on changing a major tech law and QAnon supporters take legal action against YouTube. Plus, details of how would-be competitors Google and Apple benefit each other.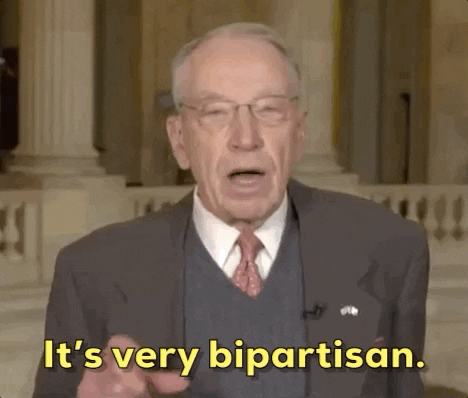 As America prepares for election day, there's rare agreement between Joe Biden and Donald Trump regarding a legal subject: It's about Section 230 of the Communications Decency Act.
Section 230 focuses on online speech: Passed in 1996, it protects "computer services," i.e. online companies, from being held legally liable for illegal content published by third parties on their platforms.

Section 230 is considered by many to be too broad: Although Facebook and Twitter ban hate speech, these critics say the companies don't have enough incentive to moderate potentially harmful content. Section 230 also gives them relatively wide discretion for choosing which content is objectionable and can be moderated, so long as they don't violate the First Amendment.
How Trump and Biden want to adjust Section 230
The Trump administration outlined an executive order in August 2019 that would have allowed users to file complaints regarding Section 230 to the FCC, which would then have been required to investigate them and potentially strip Section 230 protections. The order was never filed, and the administration has only mentioned Section 230 occasionally since then.
Republicans and Democrats, more generally, have expressed the need for more clarity and transparency on how tech companies share their content moderation practices.
The Verdict
Even Mark Zuckerberg wants reform. He said he would like to see Facebook regulated as a cross between a telecommunications firm and a newspaper.
Change will come at some point in the future and possibly the near future. The Senate is convening a hearing on Section 230 today.
---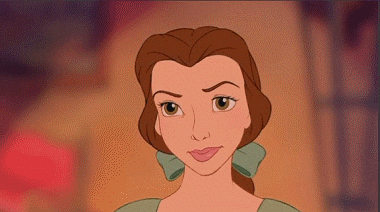 Speaking of internet companies taking responsibility for information published by others: After YouTube removed QAnon content, 15 well-known followers of the increasingly popular -- and baseless -- conspiracy group have sued the online video giant.
YouTube started going after QAnon in mid-October: It decided to wipe any content that used QAnon conspiracy theories in a way that could promote real-world violence. The decision was not a complete ban on QAnon and was part of a recent, modified effort by YouTube to better police hate and harassment. YouTube's plan followed Facebook's announcement that all pages and groups affiliated with QAnon would be removed.

Thousands of QAnon videos have since been taken down, as well as two of the most prominent QAnon YouTube channels: But the removals didn't make QAnon content creators happy. Some of those who joined the lawsuit had hundreds of thousands of subscribers. The lawsuit, filed in the Northern District of California, seeks an injunction that would reinstate their YouTube accounts.
The people behind the QAnon accounts are calling this political censorship
In the lawsuit, they say YouTube shut down their accounts because they held conservative views, not conspiratorial views.
The Verdict
Remember how Section 230 gives relatively wide discretion for the type of content a website chooses to moderate? YouTube will likely be able to use Section 230 here. That's what it successfully did this summer when a user tried to sue it for removing its videos about steroid-like products.
---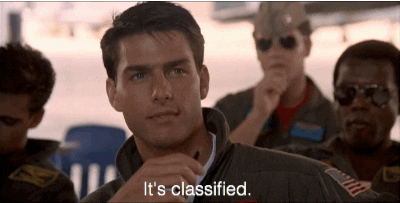 Apple and Google are competitors. They each make smartphones, not to mention laptops and other products. But the two companies have worked together in a way that is one of the most foundational parts of the United States' action against Google.
About 13 years ago, Google and Apple aligned: They made an agreement that Google would be the default search engine on the iPhone. In 2017, the deal was renewed (with Sundar Pichai and Tim Cook spotted sharing wine together at a trendy restaurant), and Apple makes somewhere in the ballpark of $8 billion a year for keeping Google as the default. The sum accounts for about 15% of Apple's annual profits.

The steep cost is well worth it for Google: The Justice Department alleges that nearly half of Google's search traffic comes from Apple devices. A former Google executive told the NYT that losing the Apple deal would be terrifying for the company.

Apple and Google call this "co-opetition": And the U.S. DOJ calls it an antitrust violation. Their investigation revealed a note sent between a high-ranking Apple employee to a counterpart at Google saying "our vision is that we work as if we are one company."
Apple and Google had tried to keep the relationship under wraps
Apple didn't publicly discuss the revenue it makes from Google until an earnings call from earlier this year.
The Verdict
Although the DOJ action against Google will likely take years to resolve, a result could come sooner regarding the Apple-Google pact. The DOJ is seeking an injunction to prevent Google from making any such new deals. And Apple could be pressured to dissolve the relationship and perhaps work on its own competing search engine.
---
What else we're forwarding
Why law firms need to run damage control: Writing for ABA Journal, longtime legal partner and legal career counselor Susan Smith Blakely suggests firms must eschew traditions to embrace diversity and better treatment of young lawyers, or they will risk a reckoning.
The potential for broad reform because of the Google case: Some legal analysts believe it may lead to antitrust law changing generally, with regulators thinking of the definition of consumer harm in a new light.
---
See ya next week.
🧐 Raad