🏢 Inside the legal industry's job losses -- and where things are looking up
The legal industry suffered more job losses in April than at any point since the Great Recession. Some 64,000 workers lost their jobs, according to Bureau of Labor Statistics data crunched by Law360.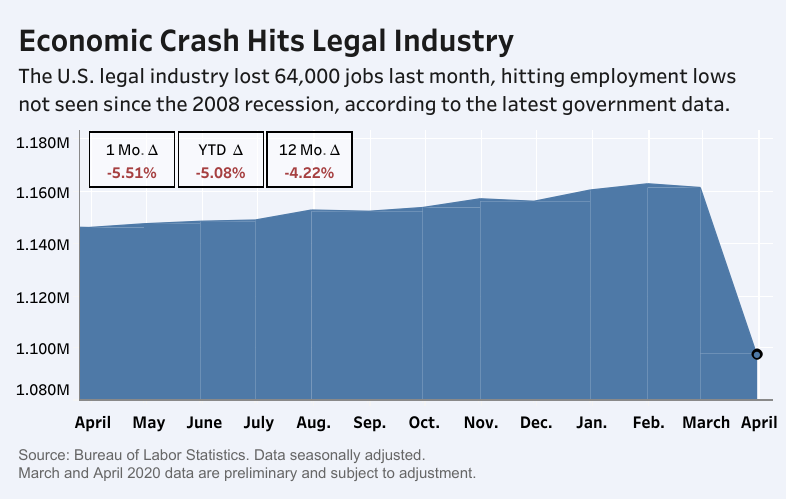 But there is some good news
And plenty of legal practices have been seeing increased business. There has arguably never been a better time to focus on cybersecurity law, as companies migrate online, and liability law.