⏩ How lawyers can refine their remote work social skills
Welcome to FORWARD, a newsletter for GC's trying to make sense of breaking legal developments.
Linkedin = @lawtrades
This week: Tips for being a remote work champion, the legal startup disrupting arbitration, and a how-to guide for applying for small business loans.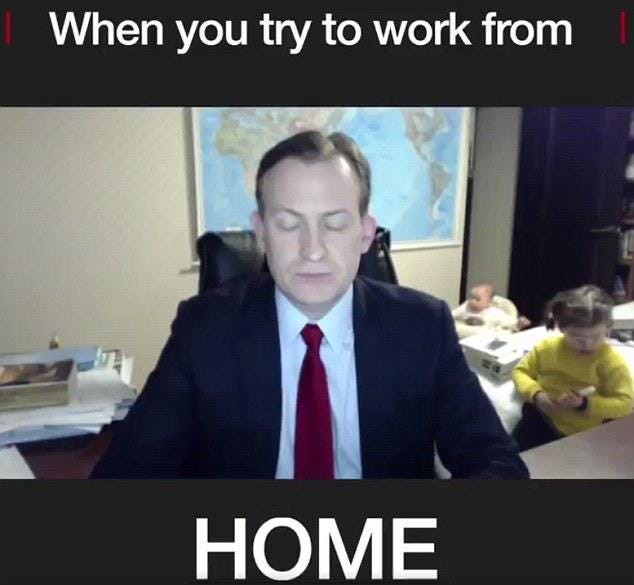 When it comes to working from home, the technology isn't the hard part (everyone knows how to display an island background behind them on Zoom, duh!). For attorneys, the struggle has been staying in touch with co-workers, especially pertaining to supervisor-employee relationships. 
People aren't picking up the phone: A survey of 300 attorneys by The Red Bee Group showed that 26 percent of respondents had not participated in an employer-led conference call or video call since beginning to work remotely. Only half had received check-in phone calls from supervisors.

The struggle is real: On the surface, no calls with the boss or (sometimes annoying) co-workers may seem like heaven. IRL meetings are the worst. But Zoom get-togethers and phone calls, regardless of the topic, have replaced the water cooler and coffee break banter that keep us focused throughout the day.  
The key for maintaining work relationships
Discussing the survey results, Roberta Liebenberg, a principal at Red Bee and a senior partner at Fine, Kaplan and Black in Philadelphia, told Law.com that employers and attorneys "are going to need to communicate in a way they are not really used to," with more empathy and in a more personal fashion.
The Verdict
Get creative with ways to stay in touch with your co-workers. Virtual happy hours are easy to schedule. And one firm in Boston, Foley Hoag, has started an in-house newsletter where attorneys share pictures of pets, kids and workspaces once a week.
---
Major companies, including some in tech, have long enjoyed an arbitration system that has made it difficult and costly for individuals to mount successful cases against them. But lawyers and startups, according to The New York Times, have found a new way to go after the biggest fish: sheer volume. 
Why arbitration worked for big companies: Arbitration is often a costly, drawn-out process. And the few plaintiffs who can afford to bring complaints against companies usually don't make enough money for the fight to be worthwhile. 

But there was demand for arbitration: Although only 30 people have brought litigation against the telecoms industry the last few years, Teel Lidow, a lawyer and entrepreneur, quickly found at least 1,000 people who wanted to take action.  
Enter the startup solution 
Lidow started a service, FairShake, that brings people together who want to start litigation against massive companies and then files their claims at once. Call it mass arbitration. With hundreds or thousands of similar claims brought by one attorney, the legal cost is not as high for an individual.
Lidow and another firm, Keller Lenkner, have found companies can't deal with the volume. DoorDash had 2,250 claims served against it in one day last summer. The food delivery company wrote in a federal court filing that it was "scared to death." 
The Verdict
DoorDash has been trying to get out of arbitration, the long preferred destination for major companies. FairShake and Keller Lenkner could upend one of the most routine business litigation traditions of the last several decades.
---
Startups can receive small business loans if they are damaged by the coronavirus crisis. Here's what you need to know about eligibility, based on reporting from Axios and Fortune: 
VC-backed startups can receive loans, despite earlier confusion they weren't eligible. 

The company must have 500 employees or fewer.

You can apply for loans with any of 1,800 SBA lenders.

You can borrow up to 2.5 times average monthly payroll from last year.

To get the loan, you cannot reduce staff past the pre-coronavirus staff level. Staff can be laid off or salaries reduced after the loan is received. But the loan will not be forgiven if staff is laid off. 
To see if your company is eligible, find out the maximum amount you can access, and apply online, go to Lawtrades PPP.
---
What else we're forwarding 
Big Data is going to get bigger: As the coronavirus crisis unfolds, expect personal data collection to grow and to keep growing when all this is over. 
When coronavirus keeps your company from getting offshore: Will companies not be able to get their offshore tax breaks? They'll probably be OK. Australia, Ireland and the U.K. are among nations that are reducing restrictions to ensure multinational companies that can't travel can still file their taxes later. 
---
Stay safe and healthy.
😷 Raad