⏩ How lawyers are needed for containing the spread of coronavirus
Welcome to FORWARD, a newsletter for GC's trying to make sense of breaking legal developments. 
Ashish Walia, Lawtrades' cofounder, will be hosting a webinar about remote work with TechGC on Thursday. Click here for details.
This week: Contact tracing apps will need legal expertise, California's advantages for force majeure clauses, and the lawyer who turned depositions into PPE for healthcare workers.
Even during a global pandemic, the need for good legal work is shining through: Tech lawyers are helping build apps and tracking devices that allow federal and local governments to do contact tracing for people at risk of contracting the coronavirus. 
Contact tracing is vital to the next step of containing Covid-19: When countries begin reopening, they will depend on the ability to track down people who have been in contact with anyone who tests positive for coronavirus. They will need to ensure that those contacts self-quarantine until they know they don't test positive for the virus. 

The best kind of contact tracing needs tech: GPS data will be vital to tracing the steps of someone who has coronavirus and everyone they have encountered. In the best situation for public health, an epidemiologist will be able to look up the locations (offices, restaurants, stores etc.) of a recently-tested patient and then find out who else had been in the same location at the same time and ask them to go into quarantine.

But legal regulations will be required: Lawyers will need to craft these tracking apps according to federal laws, which will vary from country to country. 
The keys to crafting a legal app in Europe
Europe is ahead of America in laying out legal guidelines for contact tracing apps. According to TechCrunch, the apps must be voluntary, approved by the national health authority, encrypted and dismantled as soon as they are no longer needed. 
Apple and Google have been working on contact tracing apps. The United States has not set any guidelines, but the ACLU and numerous academics have expressed support for the companies' ability to mitigate privacy risks in the early development of the apps.
The Verdict
Difficult as it may be to think privacy-minded America will use these apps, the circumstances will likely require them. And we'll have a strong incentive to opt in. According to an Oxford study, about 60 percent to 75 percent of the population would need a contact tracing app for it to be effective.   
In the early weeks of coronavirus, a lawyer's ability to successfully use the force majeure clause was questionable. Legal experts now say the clause's success may hinge on the jurisdiction. And lawyers in California will likely find it easier than those in New York, according to Law 360.
California love: All you may need in California is an "Act of God" reference, which is common in most contracts. Why? Because two civil codes grant flexibility. 
California Civil Code 3526 says that "no man is responsible for that which no man can control." And Civil Code 1511 says an obligation can be excused by "a superhuman cause."  
New York's state of mind: The Empire state is less forgiving. A lack of foreseeability will likely not be enough to sway a court. Instead, lawyers who want to prove force majeure will have to show that it was impossible to fulfill the contract.   
To prove impossibility, a business would likely have to be shut down. Otherwise, in New York, the force majeure clause would need specific language about a pandemic.

Nearby states like Delaware and New Jersey are known to be less strict than New York on deciding what circumstances fit a force majeure clause.
The power of a good deposition extends farther than the words uttered under oath: A San Francisco lawyer has turned protective cover sheets for depositions into personal protective equipment for healthcare professionals. 
He thought of the idea by chance: Commercial litigatorSteven McDonald was cleaning out his office in February when he realized how many plastic covers he had that had been used on transcripts of old depositions. 

And a friend needed more plastic: His friend Cy Lo had been making masks as part of a nonprofit called Saving Face.  
The idea spread throughout San Francisco
Dozens of lawyers, firms and court reporters got involved after McDonald reached out. They shared enough deposition covers to make 2,100 face masks.  
The Verdict 
If you want to help Saving Face, check out its GoFundMe page. Another way to help lawyers impacting the fight against the coronavirus: Donate to the Lawyers for Good Government Foundation. They are helping families seeking asylum at the border who lack proper sanitation and organizing law firms that can offer pro bono help to small businesses that need financial assistance. 
What else we're forwarding 
Juries must be unanimous, says the Supreme Court: It was a split decision, but the Supreme Court declared unanimous verdicts are required for all criminal trials. The ruling goes against the practices of states like Louisiana and Oregon, which are dealing with hundreds of appeals based on split-jury verdicts. 
Mr. Worldwide is now Mr. Law Review Author: The rapper Pitbull got published in one of NYU's law journals. The subject? His signature Grito and how he and his legal team got it registered as a sound mark.  
---
In case you missed it, we interviewed Oscar Health GC Hank Greenberg on our podcast.
If you enjoyed this issue, don't hesitate to click on the little heart at the end of this email: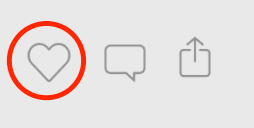 If you think a friend might like it, just share it with her/him:
As usual, I reply to everybody so feel free to hit reply or post a comment with any questions or thoughts.
Happy earth day and stay safe.
🧐Raad