⏩ How coronavirus will disrupt the legal industry
Hello and welcome to FORWARD, a 4-minute weekly newsletter that serves up digestible legal news to GC's.
This publication is made by Lawtrades—the place for remote legal work. Schedule a consultation and we'll share best practices on hiring remote lawyers & paralegals for your legal department. Book Now
This week: Lots about coronavirus, including what its economic effects could be on the legal industry, the legal basis of quarantine and the laws that helped South Korea gets its epidemic under control. Be safe, healthy and kind to others, and try not to lose your mind working from home!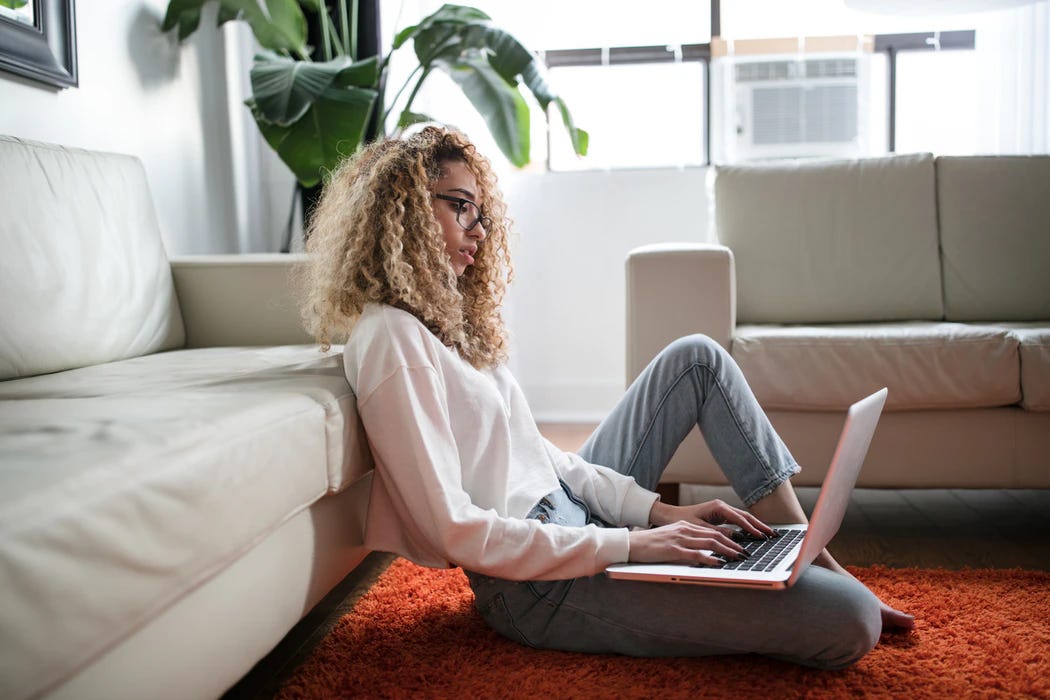 Despite early attempts at federal relief, the economy keeps taking hits. This is how the legal industry will likely be impacted during an economic downtime, according to Law.com.
Demand for legal services could drop: The demand declined after the 2008 financial crisis, and Hugh A. Simons, former senior partner of The Boston Consulting Group, expects a greater fall this time. 

The effect on hiring outside counsel: With demand for legal services down, in-house counsel will keep much of the work for themselves. If they hire outside help, they will almost certainly seek discounted rates (shameless plug: Lawtrades' cost-effective remote workforce). 
What lawyers should be doing now
Simons recommends focusing on clients or legal issues that require the most immediate need. Secondly, budget now. Consider the possible financial restraints in the future and prioritize plans that will be important enough for your client or company to pay for.    
The Verdict 
No one knows what to expect for the coming weeks and months, but bracing for the worst and making a plan may help -- and will at least keep you sane for now.
---
Why is President Donald Trump just making recommendations about not gathering in groups larger than 10 people, but mayors and governors are actually taking action and shutting down restaurants, bars and other establishments? It's all about federal vs. state powers, according to The Atlantic (note: we featured a version of this article a month ago but thought it would be relevant to update it now that many in the US are under quarantine voluntarily or by local mandate). 
From the highest court in the land: Typically, the government can only hold citizens for wrongdoing or suspicion of wrongdoing. But the Supreme Court upheld America's power to quarantine in 1824 and 1900, ruling, "from an early day the power of the States to enact and enforce quarantine laws for the safety and the protection of the health of their inhabitants … is beyond question."  

It doesn't matter if you're sick, either: Healthy people can be quarantined alongside the sick. And the government can also require medical exams and vaccinations (take that anti-vaxxers!).
Quarantine enforcement resides with states and localities 
The Feds have jurisdiction at the borders. They can block foreigners from entry and force American citizens to enter quarantine (they cannot turn American citizens away). It's up to state and local governments to enforce -- or disregard -- federal quarantine guidelines. Call it public health federalism.
That's in part why Trump has been making recommendations, and San Francisco and other Bay Area municipalities are among the local governments that have acted. In San Francisco, residents are no longer allowed to leave their homes except for essential services.    
The Verdict 
A federal quarantine may yet be called, but it will be up to local states and municipalities to enforce it. 
---
Plenty of experts have pointed to South Korea as a better model than the US for handling the coronavirus. Their success comes, in part, from specific amendments and laws passed in the last month, according to Lawfare Blog.  
In 2015, South Korea reeled from the MERS epidemic: After that disease, new laws gave the government more power to collect data from citizens and to trace contacts of people who have tested positive for a virus through surveillance. Local officials are also required to share with citizens extensive information about confirmed cases. In the US, government agencies have been tight-lipped about people who have tested positive for coronavirus because of privacy laws. 

Coronavirus-related laws: This month, South Korea has made new laws to help it better attack the coronavirus. For instance, the government can now prosecute patients who refuse coronavirus testing, and it has made coronavirus testing free.    
Could America do this?
As mentioned in The Atlantic story above, the United States has great power during public health crises. Enforcement just takes coordination between multiple levels of government.
But Lawfare Blog's Brian Kim notes that "constitutional instincts would inflict a high political cost, if not a legal barrier" to many of South Korea's measures. 
The Verdict
You're not likely to see extensive data collection or surveillance to trace who's been in contact with people with coronavirus. For better or worse.
---
What else we're forwarding
Apple punished to the core: France leveled a $1.2B fine against Apple for employing a distribution cartel. It's the largest antitrust fine in the country's history 
Please let RBG be ok!: The Supreme Court suspended oral arguments for the first time since the last massive epidemic, in 1918. 
Let's discuss
Leave a comment: How are you handling social distancing? 
What are your tactics? Group FaceTime with friends and family? Monopoly? Love is Blind on Netlfix? Tell us!
---
Stay safe and please wash your hands with soap for 30 seconds.
😷 Raad