⏩ Hey Google, was this speaker made from an infringed patent?
Good morning GC's, 
Welcome back to FORWARD, a newsletter for GC's trying to connect the dots with all things legal.
Twitter = @forward_gc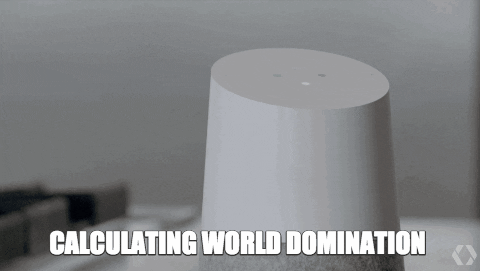 This week: Big Tech's next big meeting with angry US Congress members can be traced to a speaker. And, with Atrium announcing a pivot, is there a better model for for delivering legal services through software?
---
How's this for a fast feud? Last week, Sonos sued Google, alleging the search giant had stolen its speaker technology designs. Now, Sonos CEO Patrick Spence is scheduled to testify Friday at a House Judiciary Committee hearing regarding antitrust law and Big Tech. 
Bigger than one piece of litigation
When Google and Sonos first partnered, Google wasn't in the speaker business. Nor was Amazon. Sonos's major competitors were companies like Bose. Now it has to deal with tech giants that make billions trying to beat smaller companies, who are dependent on Google and Amazon, in nearly every corner of the market. As Bloomberg's Brad Stone noted, Sonos still makes a superior speaker, but Amazon and Google win with lower prices and superior marketing and brand recognition.  
The Verdict 
Regardless of what Congress ends up doing, massive technology companies won't get away from antitrust concerns anytime soon, from private companies and governments worldwide. India just opened an antitrust investigation into Amazon and Flipkart.
---
Seattle's city council voted Monday to approve an act that created a way to get around the infamous Citizens United precedent. And it's all because of Amazon. 
The Verdict 
More and more tech companies have been getting involved in politics (see that whole antitrust thing above!). They spent millions in the run-up to the 2016 national election. A national law similar to Seattle's is unlikely, but other local municipalities may take notice.
---
The dream job used to be anything at Facebook, Google or a similarly established tech company. Now, tech companies are finding it harder to recruit the best and brightest because current students have ethical concerns. 
The Verdict
What can General Counsels do about this? Set the culture tone from the inside. Bruce Sewell, who worked as GC for Apple, has said that he was one of the most trusted advisors to Steve Jobs and Tim Cook and had "shared responsibilities" with solving Apple's problems.
---
What else we're Forwarding
Atrium to scale down and pivot: With some $75 million in backing, Atrium was supposed to offer startups the legal tools needed to avoid big payments to established law firms. But insiders told Artificial Lawyer the company is now lowering its ambitions and going to focus on selling legal tech.   
The protected vegan class: No more discriminating against vegans in the UK. A judge ruled that it is illegal for employers to fire ethical vegans, similarly to how it is illegal to fire someone for religious beliefs.  
Google's top lawyer resigns amid sexual misconduct allegations: David Drummond will leave Google at the end of January, following the launch of a board investigation into sexual misconduct at the company. Accusations against Drummond were included in the investigation.
---
Let's discuss…
💬 Open Thread: Atrium lays off most of its lawyers. If you had $75M to innovate legal services delivery, what would you do?
---
With best wishes,
🧐 Raad
P.S. - If you like FORWARD, consider forwarding this email to a colleague and sharing it using the button below.