Feb 12, 2020 • 23M
🎙 Headspace Director of Legal Affairs Michael Marchand on Mental Health in the Legal Profession
Welcome to Not Billable. Weekly legal news updates. Full event replays. And, a chance to hear from industry leaders about what's been going on behind the scenes. Powered by Lawtrades, and hosted by their Head of Community, Matt Margolis.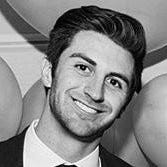 Key Takeaways
Competition and high-pressure environments start in law school. It takes a special kind of person to thrive in this industry.

Develop a mindfulness and meditation practice to improve mental health as a lawyer.

To improve your mental health, practice mindfulness, exercise, sleep and eat healthy and nutritious foods.

Companies should prioritize their employee's mental health in the workplace. Reducing burnout and stress will cut down on sick days and improve work efficiency.
Resources Mentioned
Michael Marchand is the Director of Legal Affairs at Headspace Inc.
He oversees the Headspace legal function. Key areas of responsibility include: Consumer Protection, Risk Mitigation and Conflict Management; Commercial Transactions; Data Privacy and Security; Intellectual Property; Corporate Governance; and Capitalization.
The legal department at Headspace
There is a 50/50 split between transactional work and risk mitigation endeavors. Michael tends to focus on the risk mitigation endeavors while his associate corporate counsel leads most of the transactional work.
Mental health within the legal industry
The profession of law is a high-stakes and high-pressure career path. There are a lot of expectations you need to manage. Plus, you have to deal with judges and opposing counsel.

The high-pressure ecosystem starts in law school. How you do academically will directly impact your career path. Your peers in law school will become your competition. Competition is not necessarily a bad thing; it is just intense.

Litigation turns into putting pressure on the opposition and making their lives uncomfortable. Discovery can get incredibly petty. Michael has been in scenarios where the other side is trying to create leverage or apply pressure.

It takes a particular personality to enjoy a high-pressure environment, or it takes a great deal of training to handle it.
Advice for lawyers who are struggling with mental health
Develop a meditation and mindfulness practice.

Headspace has 25 published studies that demonstrate the various positive effects of their platform.

Exercise is a huge mental health tactic for Michael. He likes to make sure his exercise is fun. For example, he plays in a basketball league. It helps him blow off steam and reduce stress. The outcome from his basketball game will directly affect how he feels for the rest of the week. Sleeping well is also vital for anyone who struggles with mental health.

Eat healthy and nutritious food.

Socialize with people you care about. Michael makes sure to prioritize spending time with people he likes. It's easy to take relationships for granted. The impacts of chatting and hanging out with people you love are beneficial.  

Give back and dedicate time to improve the lives of others – it is such a great use of time, and it will make you feel fantastic. Headspace is always looking for opportunities to give back to the community. Our culture loses sight of the intrinsic benefits of giving back. Michael does not mean writing a check, roll up your sleeves, and do the work. Plus, it will help you take a step back from your problems.
Putting employee wellness first in the workplace
Innovative companies realize that the workplace is the leading source of stress and burnout. Burnout will result in more sick days and higher employee turnover.

Headspace has developed a Headspace for Work tool. Companies can purchase bulk subscriptions to hand them out to their employees. There are 500 companies on the Headspace for Work platform.
Michael's meditation routine
Michael does his first meditation when he gets out of the shower – it anchors his daily practice. The hairdryer will help calm and relax Michael's mind. He sits on the ground and does a Headspace session.

Later in the day, Michael has mindful moments where he is hyper-aware. He tries to do this at least ten times a day. It can be something as little as standing up or sitting down at his desk.

When Michael is warming up to exercise, it's the perfect moment to practice mindfulness.
Advice for someone who wants to start meditating
Headspace is how Michael began meditating. It's perfect for beginners who are curious about what meditation has to offer. It has a soft and approachable outlook in terms of introducing the practice.