⏩ California's gig economy law is under fire
Hey GCs,
Welcome to the inaugural issue of "FORWARD GC" where you get an entertaining analysis of 3 legal developments to make smarter legal decisions, every Wednesday morning. You made the list because you connected with someone from the LawTrades team, but feel free to opt out anytime.
Happy reading.
🧐 Raad
CEO, LawTrades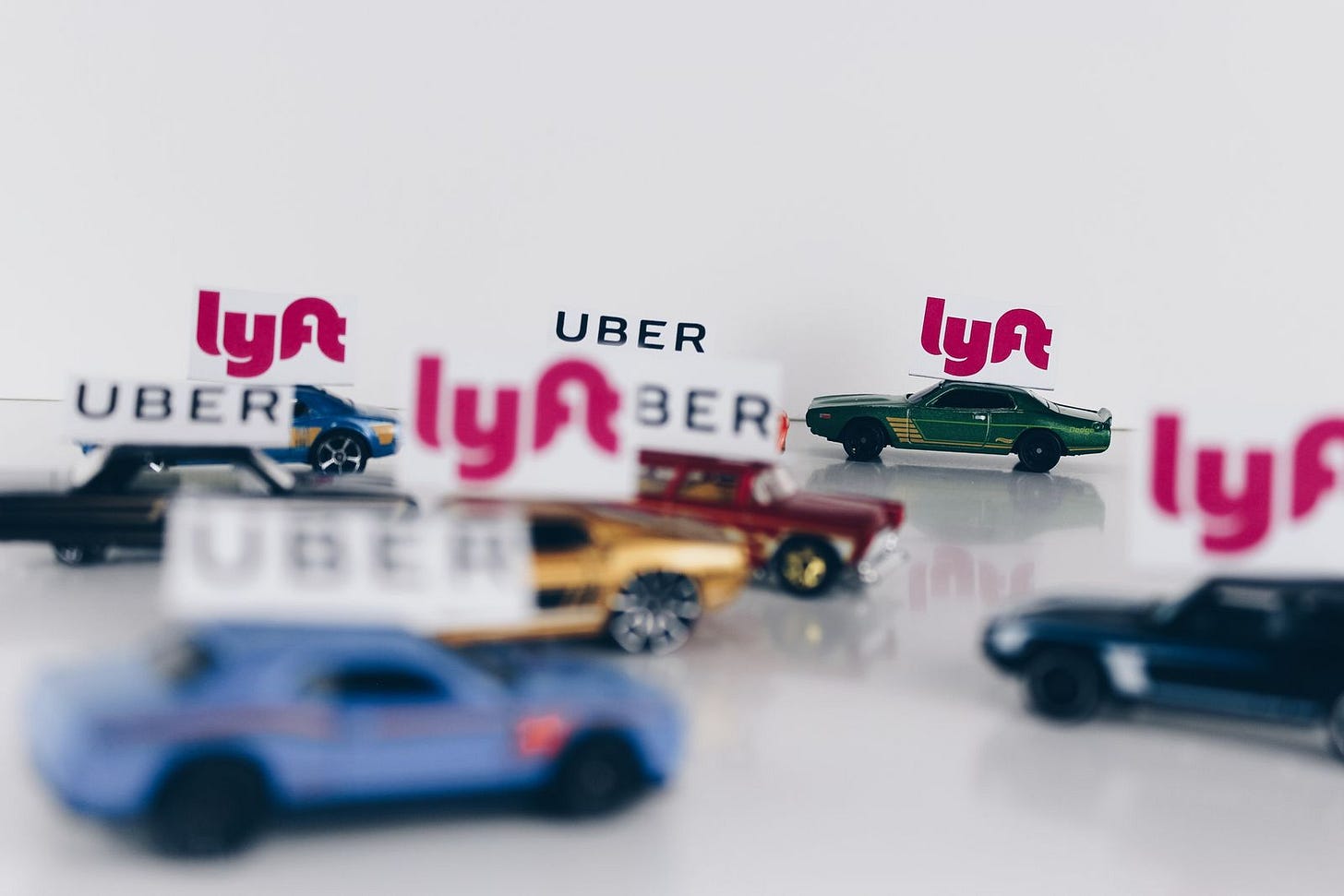 This week: California lawyers and legislators have sure been busy this new year. And the company known for its orange mac 'n cheese is about to test the Dodd-Frank Act.
---
Gig economy companies are fighting back against a new law that is supposed to prevent them from hiring independent contractors with lawsuits and noncompliance.
Employee vs independent contractor: The California law, Assembly Bill 5, codified a State Supreme Court ruling that said workers were employees if they performed tasks related to a company's regular business operations or were under the hirer's supervision. The main targets are gig economy companies like Uber and Lyft, which have classified drivers as independent contractors to save money and to avoid certain employment protections.  

Labor negotiations: Gig economy companies are talking with legislators and unions about creating a class of worker that is still an independent contractor but has more employment protections.

See you in court: Uber and Postmates also filed a federal lawsuit against California last week, arguing the law violated equal protection and due process.
But here's the thing. Plenty of workers don't like the new law, either. Freelance journalists tried and failed to win a TRO exempting them from Assembly Bill 5. One ridesharing driver told NPR he feared losing some of his schedule's flexibility if he were designated as an employee.      
The Verdict 
The gig economy companies want to scuttle the California law quickly, as it could create a model for other states to follow. If their lawsuits and negotiations are not successful, the companies have started a $100 million campaign to get a ballot question in November that would exempt them from the law.
---
Hold onto your macaroni bowl: Kraft is about to test the limits of the CFTC, a federal commission charged with regulating the derivatives market.
The CFTC's (cheesy mac &) beef with Kraft: In 2015, the CFTC charged Kraft, along with Mondelēz, with manipulating the price of wheat futures and cash wheat by allegedly buying $90 million of futures and never taking delivery from the seller. The strategy, the CFTC alleged, was to create an artificial demand, and it ended up earning Kraft $5 million. 

An unusual settlement: The parties settled in August 2019, with Kraft and Mondelēz agreeing to pay a $16 million fine. The settlement also included a gag order, which, according to the Wall Street Journal, is rare for CFTC cases.
So if there was a gag order how did we find out about the settlement? Because the CFTC filed a generic press release!
Kraft successfully argued the CFTC violated the gag order because of the release. A judge rescinded the settlement, and that's why another court case looms (no trial date has been set). 
The Verdict 
For Kraft, the trial presents an opportunity to not pay a hefty fine. The CFTC has more at stake: The case will be the first major test of powers granted to the CFTC under the 2010 Dodd-Frank Act.
---
In California, it's about to get expensive for businesses that collect data -- and lucrative for consultants, law firms, and other startups that can help them follow the ins-and-outs of the California Consumer Privacy Act.   
Hey, that's my data: Starting in July, many companies operating in California must comply with new regulations under the California Consumer Privacy Act. The act was passed to give state residents more information about the data companies collect and an option to force companies to stop selling that data.  

It's complicated: Companies will need to track their data more closely. Doing so will likely require new hires or new tools -- and a hefty amount of coin. They're expected to spend $55 billion on compliance costs.

A new gold rush:According to Bloomberg, analyst Bart Willemsen estimates 200 companies have already started pitching services to California companies that will help them comply with the law.     
The Verdict
Privacy laws won't be limited to California. Congress has considered similar bills, and the European Union already has greater privacy limitations than the United States. 
And if you're looking for a business opportunity there's still time to jump in. Willemsen told Bloomberg none of the startups and firms seeking to work with the companies have offered the "silver bullet" solution yet. 
---
We're also Forwarding…
---
Forward GC Podcast
We interview Hometap GC Noah Spaulding about going in-house for the first time, negotiating discounts with outside counsel, and helping competitors.

Grab the show notes here.
---
We're listening to…
---
As always, please give me feedback by replying directly to this email. Which story was your favorite? What do you want more or less of? Other suggestions? Just let me know!
Have a great week!
Raad