⏩ A startup razor acquisition fails, and it wasn't even a close shave
Welcome back to FORWARD, the 4 minute newsletter with fresh takes on the legal news GC's read to start their day.
Twitter = @Forward_GC (first 10 people to follow gets a t-shirt)
Read Time = 4 minutes and 30 seconds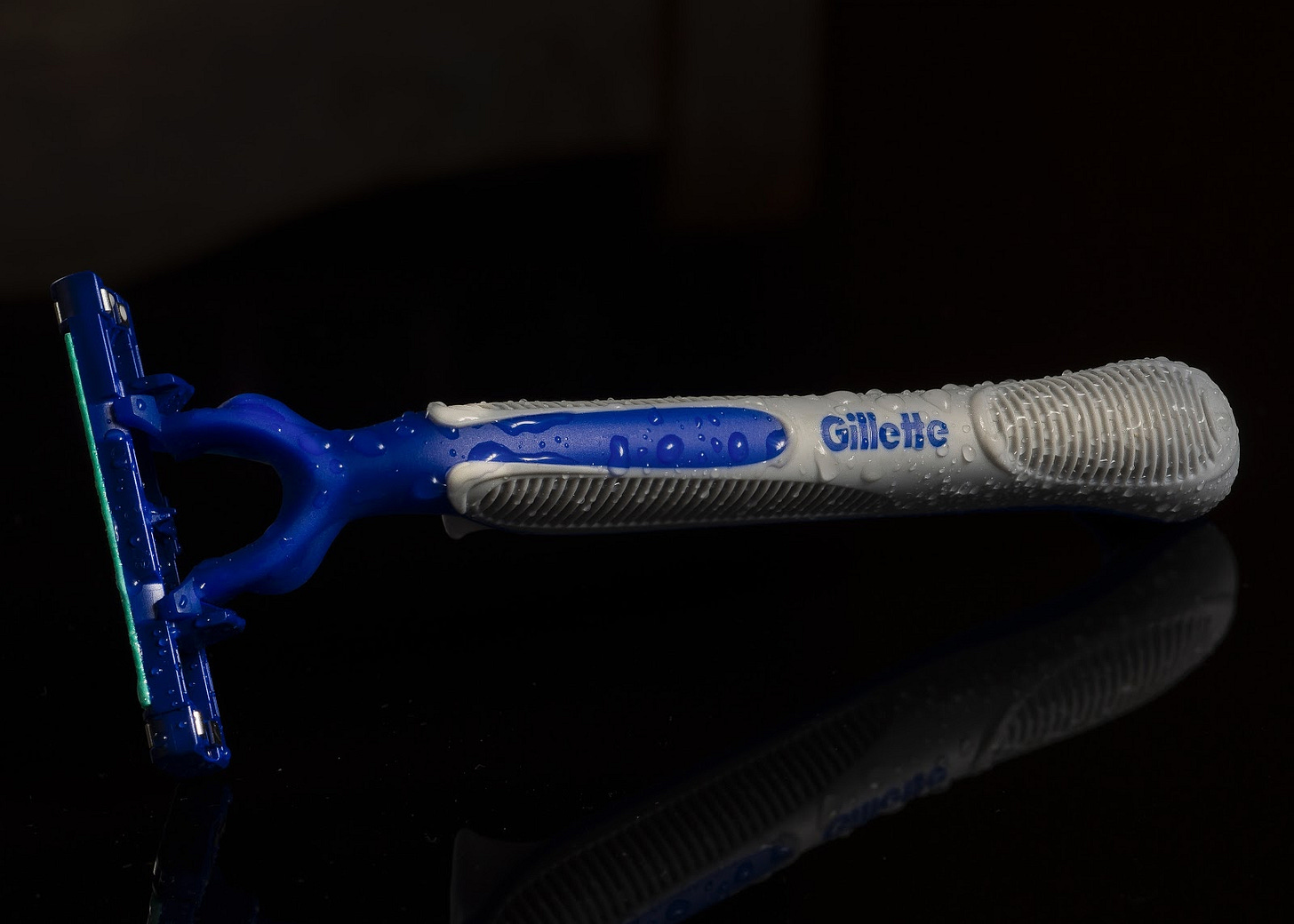 This week: Big Razor goes down, and ransomware hackers target lawyers. Also: some tips for better utilizing technology and data with law. 
The company that owns Schick could use some balmy aftershave right now: The Federal Trade Commission nixed -- nicked? -- a $1.3B deal between Edgewell, Schick's owner, and Harry's, a popular direct to consumer razor brand. 
Big Razor breaks down like this:According to Recode, Gillette has 47% of the market and Edgewell, which also owns Wilkinson Sword, 13.6%. Startups Dollar Shave Club and Harry's account for 8.6% and 2.6%, respectively.  

Edgwell wanted to gain an edge: So it bought Harry's last May, not long after the startup's razors went on sale at Target and Walmart. With a new -- and cheaper -- brick-and-mortar competitor, Edgewell was forced to reduce its prices. 

And the FTC wants to keep prices low for consumers: It ruled that the acquisition was "anticompetitive because it will eliminate the growing competition between Harry's and Edgewell that has been highly beneficial to consumers."  
The FTC is on a roll  
In recent weeks, the FTC has blocked mergers involving biotech and cereal companies. The US government, of course, has also been circling massive tech companies at congressional antitrust hearings.   
The Verdict 
Big Tech is different than Big Razor for a major reason: Companies like Amazon have largely made prices lower for consumers -- and the FTC uses consumer price impact as a key threshold for defining anticompetitive behavior. But the FTC still has a task force looking into previous and future tech mergers.
---
Tess Blair, an eData specialist with the law firm Morgan, Lewis & Bockius spoke with Legaltech News about the future of data and technology in the legal world. The message? Lawyers should be using data to learn something they didn't know before, or to help clients in new ways. 
We highlighted three of the biggest takeaways from the Q&A with Blair:
A new legal world in 10 years: "I see a profession where access to legal technology will be easier and broader... Instead of countless contract review/analytics platforms and e-discovery packages, perhaps we'll have fewer but really good ones that are offered on platforms differentiated by user base. The winning platforms will be simple, secure, nimble, but importantly will be designed to optimize practice by leveraging user data." 
Monetizing and using data is key: "For a profession that is in essence an information consumption, generation and delivery business, law has not even begun to figure out how to exploit the value in our data, our information, our knowledge. Indeed, a lot of lawyers will tell you they can't even find it half the time….Until we finally acknowledge that and start to think about our data the way Silicon Valley does, legal will never realize the enormous untapped value we're sitting on."
There's a major opportunity to make legal platforms available to regular users: "I'd like to see the gap close between the consumer user experience and the legal user experience, and my user experience in legal is downright pitiful compared to my experience using even the most basic online consumer platforms. Maybe we don't want a MySpace for legal, but can we get an Amazon or a Spotify-like experience?"

---
Whatever you do when faced with a sketchy email, don't open it. Ranswomare hackers are coming for lawyers. 
At least five law firms have faced ransomware attacks in the last week: According to LawSites, the hackers are using Maze ransomware, which has also been used on victims that include the Italian food company Fratelli Beretta and the City of Pensacola.   

It's an extortion campaign: The hackers have threatened to release the firms' confidential data, unless they pay a hefty ransom.

The ransomware is hard to avoid: Brett Callow, an analyst with cybersecurity company Emsisoft, told LawSites the emails are likely being crafted in a way that convinces lawyers to open an attachment that releases the ransomware.   
The Verdict
Ransomware is a growing issue at law firms, with attacks on the rise since 2017. One big tip for avoiding hackers: Don't open any attachments from an unknown sender, even if it seems like the sender is a potential client. Make a call to the client before opening.
---
What Else We're Forwarding
A legal tech startup bites the dust: UpCounsel, the website that pairs freelance attorneys with small businesses, will shut down next month. UpCounsel had been entangled in a lawsuit with patent law firm LegalForce RAPC that forced it to give up many shares of the company to LegalForce.
A conflict is brewing over a tax on multinational tech companies: How do you tax a major tech company that is used worldwide but is mostly based in one country? Some 130 countries are trying to figure it out, and the U.S. is providing some of the biggest opposition, given tech giants like Amazon and Google are based in America.
---
Let's discuss….
Open thread: Let's get to know each other! 👯
There are a few hundred GC's in this newsletter, so let's make this more of a community. Tell us who you are, who you work for, where you're located, who your favorite Ninja Turtle is, etc.!
---
Have a solid rest of the week.
🧐Raad
As always, please give me feedback by commenting or replying. Which story was your favorite? What do you want more or less of? Any suggestions? Let me know!