⏩ A new technique for explaining legal subjects to your co-workers
Welcome back to FORWARD, a 5 minute newsletter with fresh takes on the legal news you need to start your day. Curated by friends at Lawtrades—a tech-enabled workforce for legal services.
---
This week: Amazon will be coming much closer to your home soon and minority representation is up for GC jobs. Plus, a chief legal officer explains a technique for better communicating legal issues with executives.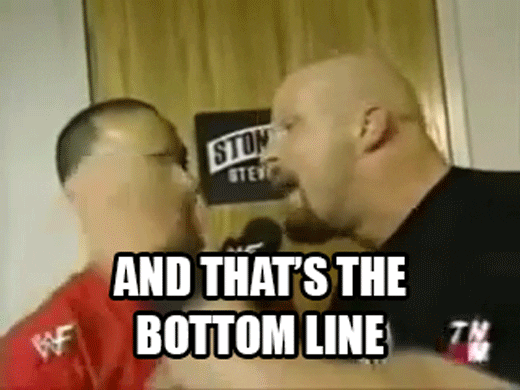 If you're talking shop with a fellow GC, legal lingo is often the best route for getting things done. But your company's executive and other employees don't want to hear -- or have the time to hear -- about respondeat superior. 
In a blog post for TechGC, Marqeta chief legal officer Seth Weissman explained a few strategies for business communications as a lawyer with, well, everyone else. He calls it "bottom lining," and here's a breakdown of some of the most important tips:
The definition of bottom lining: Weissman describes it as distilling "a narrative down to the core elements necessary to have the listener understand what you are conveying." If you're bottom lining, then you're not going on a long tangent with unrelated or unnecessary facts. You're also not skipping over important details.

One good way to ensure you're bottom lining: It may seem elementary, but Weissman recommends thinking of the who, what, where, when and how. Those are the details people instinctively seek, even with legal issues. 

Skip the machinations: Weissman notes that clients and executives often don't care about understanding the strategies you took to reach a conclusion. Just give them the bottom line and then add more if they ask for it.
Another good tip for improving your skills
A 2014 story about the legal terms you should remove from your writing has been making the rounds on ABA Journal. Check it out here for some good pointers. 
---
Amazon's Prime Air drones were approved by the FAA, marking an important first step toward Amazon's delivery getting very personal. 
So, are packages about to fly to your front door? And how can that be allowed? 
The FAA gets the final say: The FAA regulates everything from the drones you can buy online to inspection drones to delivery drones. The agency definitely wants delivery drones to happen, too: It has spent millions in grants for universities to research them. 

The hardest part to getting approved: The FAA focuses most on risk prevention, and one of the greatest risks for a drone is running into another object. In Las Vegas last year, Amazon announced it had created greater spatial awareness in its drone, perhaps setting it on pace for the FAA approval. 

And Amazon can't just drop packages willy-nilly: FAA regulations, more or less, say you can't drop an object from a drone. Amazon's drone will likely have to land on a doorstep itself and then release the package, barring legal changes.  
The Verdict
Amazon is already behind schedule. Jeff Bezos said in 2013 the company would be using delivery drones by 2018, with hopes of getting delivery times to 30 minutes or less. UPS and Alphabet have also secured FAA approval, but neither has started using delivery drones at a wide scale yet.
---
The Minority Corporate Counsel Association has tracked diversity numbers for GCs for the last 15 years. According to its most recent data, shared on Law.com, there are more women and minority GCs than ever.
Inside the numbers: According to the survey, women and minorities make up about 34% of all GC positions at Fortune 1000 companies. That's up from 15% in 2004.

This is slightly better than Big Law: As detailed in previous newsletters, partners at Big Law firms are about 9% minority and 23% women. And Black women have been leaving Big Law for boutique and in-house jobs in especially large numbers.   
But there's still a long way to go in the GC world
The report found 203 new GCs were hired by Fortune 1000 companies last year. Of those 203, 15 were Black, 10 were Asian and two were Hispanic. Only 58 were women.   
---
What else we're forwarding
The TikTok sale is reportedly about to go through: Will it be Microsoft or will it be Oracle? They are the two leading contenders and could prevent a very dicey legal situation from occurring.  
Nonlawyer ownership of firms is spreading: Arizona just joined Utah as the second state to do it. Its reasoning involved improving access to justice in the state, but these decisions could also eventually lead to consulting firms building bigger legal departments.

---
🧐 Raad